India Asks Airlines And Airports To Do More For The Disabled
Written by George Sensalis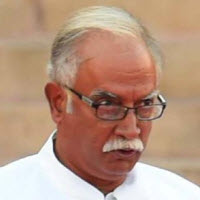 India's Minister of Civil Aviation asked airlines and airports make more facilities available to the elderly, expectant mothers and disabled passengers.
India's Minister of Civil Aviation Shri Ashok Gajapathi Raju Pusapati launched a nationwide initiative to elevate standards of service for vulnerable passengers.
Measures include the provision free of charge of buggies and small hand baggage trolleys at airports across the nation. 
National carrier Air India has been asked to simplify web booking and evolve a procedure for quicker processing of refund and lost baggage claims.
The Directorate General of Civil Aviation has been asked to create "Passenger Know Your Rights" portal on its web-site, informing public about availability of special assistance and facilities to be provided by airlines and airport operators . The portal shall also provide links to relevant sites and lodging of complaints.
"These are meant to give better comfort level to the passengers and make the system more responsive to the needs of the citizens", the Ministry said in a statement.
Earlier this year DGCA issued the new Civil Aviation Requirements for transport of disabled passengers. The CAR state that no airlines shall refuse to carry persons with disability or persons with reduced mobility and their assistive devices and their escorts.  Airlines shall formulate a detailed procedure for carriage of disabled persons or persons with reduced mobility and publish it on their website.
However, the CAR make India take a step back on inclusion, sanctioning discrimination against wheelchair passengers by means of a discredited safety requirement. A discriminatory rule, capping the number of wheelchair passengers to the number of cabin crew was added to the document. Article 4.1.12 of the new CAR state "to ensure safety of aircraft operations, the maximum number of non-ambulatory persons with disability or reduced mobility permitted to travel in a single flight shall not be more than the number of cabin crew except when such passengers are accompanied by trained escorts."
The new cap on passengers with mobility limitations completely disregards conclusions of the only existing research on
emergency evacuation procedures for passengers with special needs. In 2010 the European Aviation Safety Agency published a report on its extensive study on carriage by air of special categories of passengers. The study found that cabin crew should not be focusing on assisting passengers with disabilities during an emergency evacuation. It is not recommended to task the cabin crew primarily with the evacuation of SCPs or to obligate them to assist," the EASA report says.
A handful of disreputable airlines like Qantas owned Jetstar impose a limit of two wheelchair users per flight, alleging safety as reason for the cap.
Related articles
IndiGo Airline Apologise Profusely To Disabled Woman
Jet Airways Cancels Wheelchair Charges After Being Reported To DGCA
Air India Rocked By New Disability Discrimination Row