Non Passenger Escort Pass Makes Flying with Dementia Simpler
Written by Roberto Castiglioni
For people with dementia, it is very important to make sure they are safe and comfortable when they travel by air. Airlines can help by providing special services and accommodations to make sure these passengers have a good experience.
For example, airlines offer pre-boarding assistance, such as allowing passengers with dementia to board early to avoid crowds and confusion. They could also assign a dedicated staff member to assist passengers with dementia throughout the flight, providing guidance and support as needed.
Additionally, airlines provide special training to their staff to help them understand and care for passengers with dementia.
Airports can be confusing, and it can be hard to know where to go. This can be difficult for people who have dementia, and they might get lost. To address this issue, some airports have implemented programs to assist travelers with cognitive impairments.
For example, they may offer special assistance in navigating the airport or provide trained staff members who can help guide individuals through security checkpoints and to their gates. Additionally, some airports have partnered with organizations that specialize in providing support for individuals with cognitive impairments. These partnerships can help ensure that travelers receive the best possible care and support while navigating the airport environment.
Many people wonder if it is possible for a person with dementia to fly alone or travel alone at all. Luckily, in the United States, there are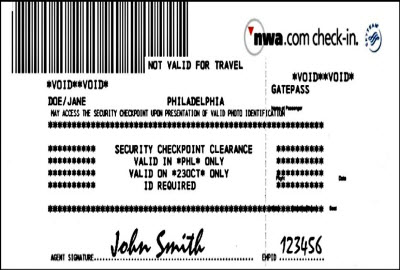 non-passenger escort passes (NPE) available that can make the process much easier. These passes allow a designated caregiver or family member to accompany the individual through security and to their gate, providing peace of mind.
Think of an escort pass as your golden ticket to accompany loved ones on their journey. Just like a boarding pass, it grants you access to the departure gate, but it's exclusively issued by the airline check-in agent for those accompanying a minor child or someone with a disability. So, whether it's holding hands with a little one or providing assistance to someone in need, an escort pass ensures you can be by their side every step of the way.
If you're wondering "Where can I get an escort pass?" or "How do I get an escort pass?", the answer is uncomplicated and crystal clear, airlines in the United States issue NPEs.
People who have an escort pass must go through the same security check as other people who are flying on an airplane. They must follow all of the same rules.
No escort passes are granted for individuals greeting their loved ones arriving on international flights in the US, as customs and immigration regulations stand firmly in the way.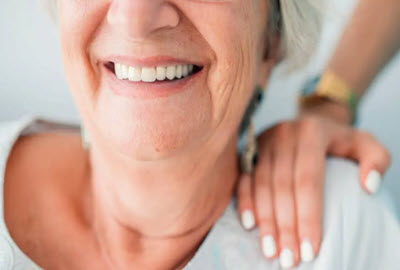 The introduction of this initiative has been a significant relief for countless families with loved ones facing disabilities. Beforehand, the security protocol could prove to be a daunting and distressing experience for these individuals, particularly those with sensory hypersensitivities or cognitive impediments.
However, across Europe, non-escort passes have yet to be implemented, adding unnecessary pressure on families of those traveling by air with dementia. Studies have shown that air travel can be particularly challenging for people with dementia, as unfamiliar surroundings, noise, and crowds can cause confusion and distress.
This is why more families are calling for non-escort passes to be introduced across Europe, which would allow their loved ones to travel independently while still receiving support from airport staff.
Without such passes in place, families are left with the difficult choice of either accompanying their relatives on the flight or not allowing them to travel at all. This can be a source of frustration and anxiety for both the person with dementia and their family members, highlighting the need for more inclusive travel policies.
The alarming increase in incident reports related to passengers with Alzheimer's and dementia cannot be ignored. Many airlines are now taking steps to address this issue. For instance, some airlines have started training their staff to recognize the signs of dementia and Alzheimer's disease.
While there is still a lot of work to be done to improve the flying experience for people with Alzheimer's and dementia, traveling with dementia can still be possible, and these efforts are a step in the right direction.
European policymakers need to make sure that everyone who travels has access to good care and support to make their journey enjoyable and lessons learned from traveling alone with dementia are taken into account. It's time to accelerate the implementation of NPEs throughout the continent and usher in a new era of safe and comfortable travel.