Jet Airways Cancels Wheelchair Charges After Being Reported To DGCA
Written by Roberto Castiglioni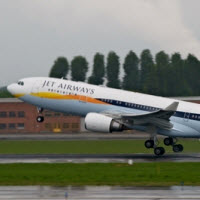 Following our report to India's Civil Aviation, Jet Airways has quietly removed discriminatory wheelchair charges at selected airports across the Middle East.
While routinely reviewing airlines website pages for passengers with disabilities, Reduced Mobility Rights discovered that Jet Airways was charging passengers with reduced mobility for wheelchair assistance at Dubai, Abu Dhabi, and Sharjah airport in the United Arab Emirates, Riyadh and Jeddah airport in Saudi Arabia, Muscat airport in the Sultanate of Oman, and Bahrain international airport.  
Jet Airways charged up to 53 US Dollars per person to provide wheelchairs and up to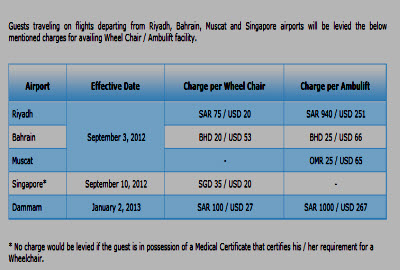 267 US Dollars for high loaders. "Before introducing this policy, Jet Airways conducted research and benchmarked the charge against other carriers," a Jet Airways spokesperson told Reduced Mobility Rights. "The charge for wheelchair assistance covers the cost Jet incurs from its ground handlers. Jet Airways' policy is in line with other carriers operating in the respective regions."
Reduced Mobility Rights cross checked Jet Airways statement and found the carrier had lied to us as no other airline operating from those airports charges disabled passengers for wheelchair services. Gulf Air, British Airways and Air India all confirmed not charging for wheelchairs.
On 18 July our findings were sent to India's General Directorate of Civil Aviation for review. Reduced Mobility Rights understands India's Civil Aviation has taken the matter very seriously, as Jet Airways has quietly removed the wheelchair charges from its website.
However, India's private carrier warns passengers with reduced mobility that "no charge would be levied if the guest is in possession of a Medical Certificate that certifies his / her requirement for a Wheelchair."
Reduced Mobility Rights will continue to monitor Jet Airways to verify if passengers with reduced mobility are informed of the above requirement at the time of booking.