British War Hero Ben Parkinson MBE Humiliated On Thomas Cook Flight
Written by Roberto Castiglioni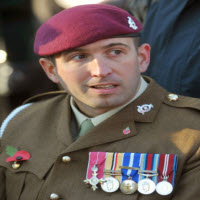 Ben Parkinson survived losing both legs and a devastating brain injury in Afghanistan to be denied the use of an aisle chair on a Thomas Cook flight from Cyprus.
Ben, whose charity work earned him the MBE, is a Patron and Ambassador for Pilgrim Bandits, a charity set up by war veterans to help injured personnel get back to a normal life.
Last Sunday, Ben and five fellow injured servicemen were traveling back from a break in Cyprus. According to the Charity, once on board their Thomas Cook flight, the group asked for availability of an aisle chair. 
Aisle chairs are specially designed wheelchairs capable of fitting down the narrow aisles of the airplane, and are commonly used by people with reduced mobility to move from and to toilets.
Pilgrim Bandits quoted the flight's first officer saying there was no aisle chair on board. "It's not my problem, thank you for flying Thomas Cook," the second in command told the group of amputees.
On their website, Thomas Cook Airlines state they provide on-board wheelchairs on all aircraft. The airline also state they "help a passenger to and from the on-board lavatory providing this does not involve lifting or carrying the passenger."
According to Pilgrim Bandits, the servicemen were unable to use the toilet for the entire duration of the flight. European law imposes airlines to provide assistance in moving to toilet facilities if required.
"The CAA's view is that Regulation EC 1107 requires airlines to provide some form of assistance to help passengers with reduced
mobility to and from the toilet - to do nothing would put an airline in non-compliance with 1107 and risk potential follow up action from the CAA,"James Fremantle, Senior Consumer Policy Adviser at the UK Civil Aviation Authority said. 
"What this means in practice is that airlines either have to provide on-board wheelchairs or that their staff have to assist passengers manually," Fremantle added. "The CAA does not see non-compliance with this provision as an option for airlines."
"We'd like to sincerely apologise to Mr Parkinson and his family and assure them that Thomas Cook Airlines takes its responsibilities to disabled customers very seriously," A spokesperson for Thomas Cook Airlines said. "We immediately launched a full investigation into the issues raised by Mr Parkinson about his flight this weekend."
"As we are in discussions with Thomas Cook at the moment we won't comment for now," a spokesperson for Pilgrim Bandits said.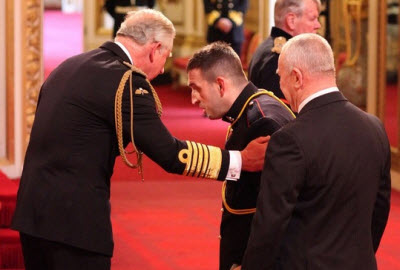 Ben Parkinson's case is not an isolated one. Thomas Cook Airlines are not new to criticism on how they treat passengers with disabilities.
In 2012, the Civil Aviation Authority investigated a complaint filed against Thomas Cook Airlines by stroke survivor Kevin Burns. Despite existing confirmed reservation, the disabled man's medical seat had been sold for a fee to other passengers. Cabin crew did nothing to rectify the situation. The man ended up confined in a cramped seat and spent his entire time on board in constant pain. The airline "apologised unreservedly". 
In a recent court case, Supreme Court deputy president Lady Hale said Mr Christopher Stott and his wife Nicola had been treated "disgracefully" by Thomas Cook Airlines. The airline failed to sit the couple together even though they had paid a fee for the service. Cabin crew did not help even when Mr Stott's aisle chair overturned and he fell to the floor.
Last June, the UK Civil Aviation Authority published its first aviation consumer report revealing the number of complaints received in the year to the end of September 2013 by entity, by type, and number of passengers by airline.
The CAA received an average of 108.5 complaints per million passengers. Complaints are divided into three categories: flight cancellations, delays, and others.  Thomas Cook Airlines are second-worst carriers in the CAA's passenger complaints report with 782.8 complaints per million passengers.
Updated 31 October 11.30 AM GMT
"We have received an unreserved apology from Thomas Cook," A spokesperson for Pilgrim Bandits Charity told Reduced Mobility Rights on Friday. "Following a personal visit from the company's head of customer complaints Pilgrim Bandits will now be working with Thomas Cook to ensure disabled facilities are provided on every aircraft."
Related articles
Court Orders Thomas Cook Pay Disabled Woman £7.500 Compensation
CAA Investigating Stroke Survivor Incident With Thomas Cook Airlines