Ryanair Changes Disabled Passengers Policy For The Better
Written by Roberto Castiglioni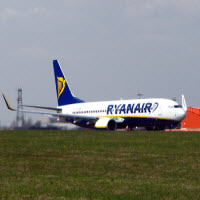 Ultra low cost carrier Ryanair confirmed and explained changes to its policy of carriage of passengers with disabilities, taking distance from past practices.

 

Ryanair and controversy is a match made in heaven; in recent times, an article explaining the airline's unwritten rules from the passengers' perspective triggered the ultra-low cost carrier's passionate reaction. "We do not believe these claims, since it happens rarely, if ever, but we are very happy to investigate all such complaints," Ryanair's Head of Communications said.

 

As weeks went by, Reduced Mobility Rights continued to monitor Ryanair performance. "I was on a Ryanair On May 21st. Both cabin crew and assistance told me that Ryanair have changed their seating allocation policy for passengers with disabilities," a passenger with reduced mobility reported. "I used to be accommodated on the rear seats, but I am now seated midway down the aircraft (row 27) which can be an issue when boarding with everyone else."

 

This policy change was confirmed by other passengers with disabilities. "Some passengers that have

restricted mobility are reserved specific seats in row 26/27 out of a total of 32 rows on-board the aircraft to prevent any confusion when, for weight and balance reasons, some seat rows cannot be used.  Rows 26/27 are always the specified seating for disabled or reduced mobility passengers," Ryanair explained.

 

Blocking specific seat rows for passengers with severe reduced mobility is common practice across the airline industry. It is indeed positive that Ryanair fine-tuned its seating allocation policy as it will certainly improve the boarding and deplaning process. However, airport assistance providers must better coordinate their services to avoid operating during general boarding. This process of embarking and disembarking passengers with reduced mobility is out of the control of the airline, as responsibility for delivering this service is on the airport.

 

However, the major positive breakthrough is Ryanair's first ever written detailed confirmation of its policy of carriage of passengers with disabilities.  "The limit of four passengers with reduced mobility per flight applies only to those passengers that are immobile. All other passengers with disabilities cannot exceed 50% of the total of able bodied passengers booked on the required flight," Ryanair's Head of Communications told Reduced Mobility Rights.

 

This is a major change, elevating Ryanair au pair to other disability friendly airlines, several steps above German budget airline Air Berlin, which still imposes a limit of two passengers with severe reduced mobility per flight. 

 

Air Berlin does not publish this rule, which the carrier confirmed being imposed by the flight's captain. "According to Air Berlin regulations concerning flight operations and security, wheel chair users must register as completely immobile or with service to the ramp or stairs, etc., when booking the flight," a spokesperson for Air Berlin said. "The captain can decide to follow the regulations for safety reasons and take only two immobile guests."

Ryanair also features on-board aisle chairs to help passengers with reduced mobility move about the cabin and to the toilets; Easyjet is yet to offer such facility to its customers with physical impairments.

 

Finally, Ryanair has a limit of four guide dogs per flight, whereas Lufthansa owned budget airline GermanWings imposes a limit of one guide dog per flight.

 

Looking at Ryanair's positive changes It is safe to say that beneath the love for controversy and rough communication style there is a true Irish heart.  Reduced Mobility Rights will continue to monitor Ryanair's performance and services for passengers with disabilities.

 
Do you require assistance when traveling by air? Have you flown Ryanair lately? Have your say
About the author
Founder and Editor-in-Chief of Reduced Mobility Rights, Roberto Castiglioni is an expert of airport accessibility, management and support procedures of passengers with special needs and air travel related regulations. He has been a frequent flyer for the past three decades and has several years of experience as travelling partner of a passenger who requires assistance.
Roberto provides accessibility and access consulting services to airports and airlines. He is a member of the UK Civil Aviation Authority Access To Air Travel Working Group. He is also a member of the Easyjet Special Assistance Advisory Group. Esaag provides Easyjet with strategic guidance and practical advice on the evolving needs of passengers requiring special assistance.