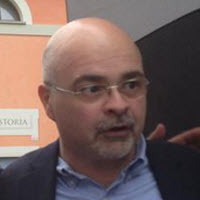 Welcome to Reduced Mobility Rights.
Traveling with a wheelchair or a disability is easy-or should be. Our mission is to help make the world a more accessible place to travel. Our aim is to make all the travel industry segments and services disability-friendly and compliant with the UN Convention on the Rights of Persons with Disabilities (UNCRPD).
We work with airports, airlines, ground handlers, trade associations, governmental bodies, and policymakers to enable fully inclusive and barrier-free access to air travel.
People with disabilities often face discrimination and humiliation. Access to air travel is something we should not take for granted.
As the father of a child with a serious condition that affects his development and mobility, I have seen firsthand how difficult it can be.
As somebody who frequently flies, I know firsthand how many obstacles and challenges people needing additional support can face when traveling to the airport or getting on an airplane.
For most of us, the physical and intellectual resources required to overcome these challenges are within our reach. But for disabled people, it can be too much to handle.
Problems facing parents of disabled children often dissuade them from taking their loved ones on holiday. However, these problems can be overcome with the help of research and troubleshooting. By putting my personal experience to the test, I am determined to improve access to air travel for all.
If you want to change something, you have to raise awareness about the problem first. This website does that by providing quality content from a network of contacts in politics, law enforcement, airport managing bodies, airlines, and frequent flyers. By doing this, readers can learn about the multiple aspects of air travel for persons with disabilities.
Awareness of the issue is one piece of the puzzle. Political campaigns to improve rules are another important part of my work. In 2013, I successfully introduced four amendments to changes of EU Regulation 261/2004 that would benefit air travel for disabled persons.
In January 2014, The Scottish parliament discussed a motion on the availability of aisle chairs on single-aisle airplanes. I had the privilege of writing the supporting document on behalf of the MP presenting the motion.
On December 1st, 2014, the UK Civil Aviation Authority received civil enforcement powers to make sure the rights of the disabled traveling by air can be enforced, something I had been campaigning for three years.
Ranting against a broken system is not enough to change things for the better. I am usually a very strong advocate of action over words. So, I do not mean to say the urging for change did not bring results.
The final piece of the puzzle came with the creation of the consulting services of Reduced Mobility Rights Limited. Our consulting service crafts bespoke solutions for airlines and airports who wish to take accessibility and inclusion to the next level.
Over the years we have built an unparalleled knowledge in the field of accessibility in air travel. Testament to that is our presence as experts in working groups of IATA and the European Civil Aviation Conference (ECAC).
Director - Reduced Mobility Rights Limited