IndiGo Airlines Improving Disabled Passenger Policy
Written by Roberto Castiglioni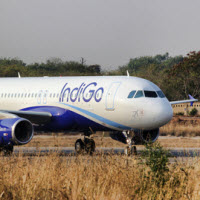 India's biggest low-cost airline by market share, IndiGo said they are updating their disabled passenger policy.
Last December, the budget airline apologised after its ground staff at Kochi airport asked wheelchair user Mrs Chib to fill in an indemnity bond.  "Our ground staff manager asked Ms Chib to fill the indemnity bond, which is not as per our policies and procedures," an IndiGo airline spokesperson told Reduced Mobility Rights. "One of our colleagues made a mistake and we apologise profusely."
Following the incident, Reduced Mobility Rights assessed IndiGo's disabled passenger policy finding several areas with room for improvement.
"We thank you for your note and are extremely delighted with the amount of data you have provided for us to work with," a spokesperson for the budget airline said. "This guidance will certainly help us, thereby making us continue as the most preferred airline and stick to our guiding principle of being hassle free for all."
Reduced Mobility Rights found that IndiGo applies charges for the use of wheelchairs in Bangkok, Dubai, Kathmandu, Muscat, and Singapore. Charges vary, and can be as much as US$44 in Dubai, and US$77 in Muscat.
The airline blames airport handling agents for the charges. However, India's Civil Aviation Requirement for assistance to passengers with disabilities mandates that the service must be free of charge.
"For charging for wheelchairs, we are in discussion with the DGCA (India Civil Aviation Authority)and will update you as soon as possible," IndiGo said. Reduced Mobility Rights liaises with India's DGCA on regular basis, and will monitor the process.
At this time, IndiGo Airlines imposes a limit of four passengers with severe reduced mobility (WCHC) per flight. Reduced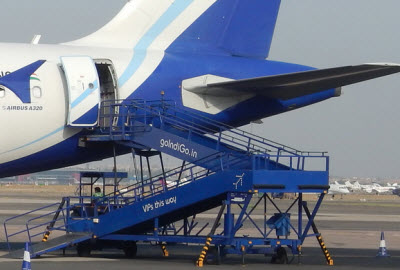 Mobility Rights objected the collar, and asked the airline to make information on its website more user-friendly.
"We are working on the clarity for the stretcher case for international travel and the number of wheel chair (WCHC) passengers who can be carried on a single sector," the spokesperson said.
However, the airline maintains that the limit of four WCHC passengers per flight should be maintained for the safety of everyone on board. 
"[International rules] state that the number of persons with reduced mobility should not exceed more than persons capable of assisting with evacuation," IndiGo said. "But the question still remains; how many such people will volunteer? We train our cabin attendants to be able to evacuate with the non-ambulatory passenger, if time permits and there is no danger to their lives as they are responsible to all other passengers as well. We believe that our cap on the number is honest and is demonstrative of our operational capabilities rather than a utopian promise."
IndiGo airline is the largest airline in India operating a fleet of 72 Airbus A320 aircraft to 35 domestic and International destinations. IndiGo is the only airline in the world regularly operating a boarding ramp allowing wheel chairs and stretchers to be taken right into the aircraft effortlessly.