Air India Rocked By New Disability Discrimination Row
Written by Roberto Castiglioni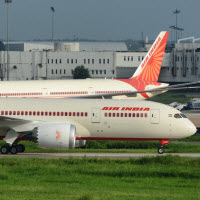 30-year-old engineer and disability activist Faisal Nawaz accuses Air India of discrimination after the airline repeatedly orders him to cancel his booking.
Faisal, an engineer at the Indian Institute of Astrophysics, has Kypho Scoliosis and Polio since childhood. In April 2013 he booked a return flight from Bangalore to New Delhi. 
Faisal's doctors advised him to make use of BiPAP equipment and oxygen support as he is likely to experience respiratory problems in a pressurized cabin. The BiPAP machine is a relatively small device that pushes oxygen into the lungs and holds them inflated.
Air India asks passengers with special requirements to complete all details of MEDIF (Medical Information Form). Faisal, who made his booking online, followed the airline procedure to the letter. 
"I sent Air India reservation centres the Medical Information Form, as well as my doctors' certificates and ticket details," the man said.
Two days before his departure date Air India's medical team called Faisal. "They ordered me to send them the MEDIF again and to reschedule my flight as I would not be allowed to travel."
Faisal's ordeal was far from over. "Few days away from my rescheduled departure Air India medical team called me again," the unlucky engineer recalls. "This time they told me one of the documents was not readable and I had to show up in person to the Air India office to be certified as fit to fly by and Air India doctor." Needless to say, Faisal was once again ordered to reschedule his flight as he would not be allowed to board the aircraft.
At the third attempt Faisal was finally cleared to fly. However, the young man was told he would have to fill in and submit a new MEDIF prior to his return flight.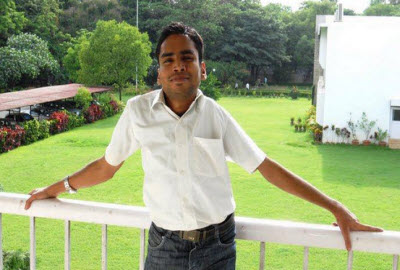 Following instructions, Faisal sent a new MEDIF to Air India's medical team two weeks before his return flight. Two days before his return flight the man received a call from Air India who ordered him to once again reschedule his flights. "This time I was told my two week's old MEDIF was too old, and I had to go in person to see an Air India doctor or I would not be allowed to fly." 
Faisal showed up at Air India's medical team in Delhi and was declared fit to fly. 
Once declared fit to fly, passengers are "not required to provide the same information again and again" according to India's Civil Aviation Requirements for transport of passengers with disabilities.
However, Air India seems to have a different opinion. "In case of respiratory conditions, Air India must ensure the aircraft has enough oxygen cylinders on board," a spokesperson for Air India said.
Air India requires passengers with disabilities to notify the airline of their special requirements. However, the airline systematically fails to forward the information to airports outside the Republic of India, causing its most vulnerable passengers unnecessary humiliation and stressful wait for assistance.
Reduced Mobility Rights reported Air India's practice to the Director General of India's Civil Aviation. "Thank you for bringing this important issue of pre-notification of passengers with reduced mobility. Our office is examining the issue in consultation with Air India," the head of India's Civil Aviation told Reduced Mobility Rights.
Do you have special needs? Have you flown Air India lately? Have your say.
About the author
Founder and Editor-in-Chief of Reduced Mobility Rights, Roberto Castiglioni is an expert of airport accessibility, management and support procedures of passengers with special needs and air travel related regulations. He has been a frequent flyer for the past three decades and has several years of experience as travelling partner of a passenger who requires assistance.
Roberto provides accessibility and access consulting services to airports and airlines. He is a member of the UK Civil Aviation Authority Access To Air Travel Working Group. He is also a member of the Easyjet Special Assistance Advisory Group. Esaag provides Easyjet with strategic guidance and practical advice on the evolving needs of passengers requiring special assistance.