Flying With Disability: Best Travel Tips
Written by Roberto Castiglioni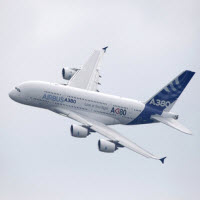 Wheelchair accessible holidays and cheap international air travel have made flying with disability a viable option for disabled people.
Competition between air carriers has contributed improving the quality of services available to airline passengers. Flying with disabled children or with people with a learning disability is everyday business at airports across the world, not to mention that the vast majority of airports have made huge investments to make sure Terminals and boarding gates are wheelchair accessible.
Nevertheless, flying with a disability requires good planning to ensure seamless journeys. We have gathered together the best travel tips for disabled people who wish to fly away on business or holidays.
Travel Planning & Preparations
First and foremost, you need to create a checklist. Identify what kind of support your impairment requires, bearing in mind that physical, cognitive, visual or hearing impairments may require tailor made assistance.
Once you have decided on your destination, take some time to check available facilities and services at departure and arrival airports. Make sure that connections and transportation is accessible to meet your mobility requirements. The vast majority of airport have customer care phone numbers or email support. If you cannot find the information you need on their website, call them or send them an email.
It is now time to choose your airline. Once again, take some time to browse the options on hand. Bear in mind that there can be substantial differences with on-board services available to people with hearing or visual impairment. 
Take out a disability insurance. Cheap air travel and cheap holidays are affordable, not free. Life is unpredictable, therefore it is always wiser to spend some time browsing disability insurance options and buying a cover that suits your needs.
Let the airline know of your needs and requirements at the time of booking. Make sure you receive written acknowledgement or confirmation of your request for assistance. Print it out and keep it with you throughout your journey.
Airport Travel Tips
When you request assistance you will be invited to make your way to the airport well ahead of time of departure. Please adhere to the schedule you are provided to avoid missing your flight.
Large, crowded airports can be challenging environments for people with autism, cognitive impairment, disabled children and the elderly. Most airports make printable maps of terminal buildings available on their websites. It is always a good idea to have a copy with you to help you move about the terminal, or reach services or designated areas faster. 
Assistance at airports is always free in Europe, where tipping agents is not allowed. On the contrary, tipping wheelchair agents in the United States and other countries is common practice. 
Pre-booking assistance is essential when traveling to or within Europe. Your airline will take care of letting airports know of your request for assistance. Remember to let the airline know at the time of booking your flight! Best travel tip: It is always a good idea to pre book assistance regardless of your destination. 
Remember to keep with you any medicine you may require during your journey; it is always a good idea to have some food (biscuits, chips, or other snacks) and water since not all airside waiting areas are close to food courts or vending machine. Remember to buy water or other drinks after your cleared security, or it will be confiscated.
While airport infrastructure is generally wheelchair accessible, not all check-in desks, information desks, passport control booths, shops and restaurants are accessible to disabled people. Hearing impaired passengers traveling through European airports are likely to find few support tools, primarily in the form of induction loops.
Air Travel Tips
Traveling with electric wheelchairs is common practice across the airline industry. However, some airlines still impose weight limits. Remember that electric wheelchairs powered with wet cell batteries may not be accepted on-board. Always check with the airline at the time of booking to avoid disappointment on the day of travel.
Most airlines will require you travel with a companion if you are unable to buckle or unbuckle your seat belt on your own, retrieve and wear your life jacket, put on an oxygen mask, make your way (not necessarily walk) to the emergency exit, or if you are unable to understand and react to safety instructions. Best travel tip: some airlines offer discounted fares for travel companions. Always check with the carrier at the time of booking.
Not all aircraft, especially smaller ones, low cost carriers, or those operating short haul routes, have on-board aisle chairs. Remember to check availability with the airline at the time of booking if you require an on-board wheelchair to move about the cabin.
Cabin crew will help you in and out of your seat, to and from toilets, and will assist you storing your hand luggage in the overhead bins. However, they will not help you using the toilet, eat, or give you medication. 
Not all aircraft are equipped with movable armrests. Remember to tell the airline at the time of booking so that you can be seated in the seat that best matches your needs.
The vast majority of airlines provide passengers different meal options. Take some time to browse dietary options available on your flight. However, it is always wise to have a plan B in place; pack some suitable, non-perishable food in your carry-on luggage. 
Movie captioning is available on most long haul flights; however, ISL (International Sign Language) safety instruction leaflets are still rare to find. Safety instruction leaflets in Braille are becoming more and more common across the airline industry.
Traveling long haul may require passengers to make frequent "pit stops"; over 65s and passengers with physical impairments should seek to be seated closer to toilets. Most modern long haul aircraft are fitted with at least one accessible toilet.
Best Travel Tips Summary
Plan your trip in details before booking your flight;
Take out disability travel insurance;
Let the airline know of your assistance requirements at the time of booking your flight;
Choose a seating arrangement that best matches your needs;
Choose a dietary option that best meets your requirements;
Get to the airport with plenty of time to spare;
Make sure you have all your medications with you in your carry-on luggage;
Have a plan B in place in case you get hungry and your suitable dietary options are not available.
Flying with disability is an option available to everyone, regardless of personal impairments. Governments, airports, and airlines constantly introduce changes to facilitate access to air travel so that disabled people can make the most of their holidays. Have a safe flight!
About the author
Founder and Editor-in-Chief of Reduced Mobility Rights, Roberto Castiglioni is an expert of airport accessibility, management and support procedures of passengers with special needs and air travel related regulations. He has been a frequent flyer for the past three decades and has several years of experience as travelling partner of a passenger who requires assistance.
Roberto provides accessibility and access consulting services to airports and airlines. He is a member of the UK Civil Aviation Authority Access To Air Travel Working Group. He is also a member of the Easyjet Special Assistance Advisory Group. Esaag provides Easyjet with strategic guidance and practical advice on the evolving needs of passengers requiring special assistance.