Access To Air Travel Resources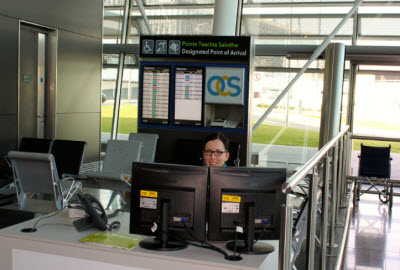 In today's world, air travel is one of the most common, and probably the safest, means of transport for all passengers, including those with disabilities.
Airports and airlines provide an array of services and support to meet the needs of most passengers with a disability related requirement.
Reduced Mobility Rights advocates access to air travel for passengers with special needs since 2011. We firmly believe that knowledge developed through research is the underpinning of best practice, and problem analysis essential to forge innovative solutions.
Assisting passengers with special needs with their travel preparations, listening to their concerns, supporting their complaints is a crucial part of our research.
We work together with airports and airlines to anticipate trends and craft innovative solutions before new needs arise to help the air travel industry deliver customer service excellence.
To make everyone's journey a seamless one, it is crucial passengers with special needs start preparing for their trip a bit earlier than others. Flying with a disability requires good planning. To ease this task, we assembled an article on the best travel tips for disabled people who wish to fly away on business or holidays.
People who need wheelchairs to go about their everyday life are wary of the risks of loss or damage associated to air travel, but may be unaware of their rights or entitlements in case their mobility device is not returned to them at arrival. The following article contains wheelchair air travel.
A case involving a blind passenger who had his guide dog quarantined at Gatwick airport brought to light a number of issues to consider before flying. The following article contains helpful tips and a useful "flying with your guide dog checklist."
The impact of dementia and Alzheimer's on air travel is a ticking time bomb both medical research and travel industry are yet to address. The following article illustrates travel tips for flying with dementia, including a useful checklist.