Shaping Airport Accessibility at Passenger Terminal Conference 2023
Written by George Sensalis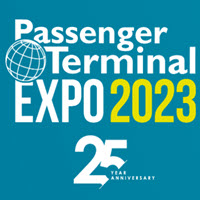 Widely regarded as the most significant event for the aviation industry every year, the Passenger Terminal Conference is returning to Amsterdam in 2023 and will be an important gathering of industry professionals from all over the world. This conference is highly anticipated by all those involved in the sector, as it provides an opportunity to showcase their latest products, discuss key topics and advances in technology, and gain valuable insights into networking with other professionals.
The annual Passenger Terminal Conference has gained strong, widespread support from major airports, airlines, aviation authorities and regulators, allowing for a platform where attendees can freely exchange ideas and views without any limitations or restrictions. This platform provides an invaluable opportunity to share experiences and learn from each other in order to create a better industry overall.
This year, in order to further facilitate the exploration and discussion of highly specific, technical topics that are integral to the success of the industry, extra discussion times have been allocated in order to allow for more detailed conversations on ideas, technologies and innovations.
The Accessibility segment of the Customer service, passenger, and personnel experience track at this year's conference is an important milestone in the quest for improved accessibility in air travel. The Accessibility segment of the upcoming Conference will be taking place on the second day of the event, March 15th, between 2 pm and 5.30 pm.
It's sure to be an engaging and informative time for all attendees. For the first time ever, an entire workshop has been dedicated to discussing the necessary changes that need to be made in order to shape a better future for everyone who needs to utilize air travel. Through this whiteboarding exercise, attendees will come together and discuss how they can work together in order to make significant progress towards that goal.
The event attendees will be divided into three distinct groups, each of which will have their own contribution and opinion on the topics that will be discussed. Groups will be expected to transition from one topic to the next at regular intervals of seven minutes each, ensuring that all topics are addressed in an efficient and timely manner. This rotation means that all participants will have a chance to discuss all topics. Through this, all views and perspectives can be heard and shared, ensuring that everyone is given a chance to engage in meaningful dialogue regarding the topics up for discussion.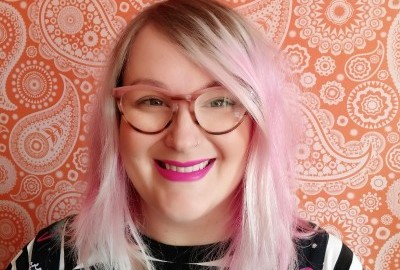 Emily Yates will be the leader of the upcoming discussion centered around the fascinating topic of "What are the pain points in assisted and independent airport journeys that we need to remove?". Emily has extensive knowledge and experience in this field and is a great resource for anyone looking to learn more about it. She will be providing her insights and expertise on the subject, as well as allowing everyone to provide input and ideas.
"Rarely are the concepts of independence, autonomy and flexibility placed at the heart of the airport journey for disabled passengers and those with additional requirements," Emily says. "The whiteboarding session at this year's PTE presents an opportunity to set wheels in motion to change this, whilst also building empathy and understanding around back-of-house operations, as well as commercial and security aspects within the aviation sector."
Jerry Angrave will be lead on the following topic: How might we create inclusive
digital communications throughout the journey? Jerry is a subject matter expert who has comprehensive and extensive knowledge on the topic and he is more than happy to impart his wisdom to others, while also providing a forum for attendees to express their own ideas and opinions. He is committed to helping people learn and grow through this engaging experience.
"We can't just build an app and hope it generates value both for passengers and our business model," Jerry says. "In our whiteboarding session for this topic we'll go in search of answers to questions such as: How can we use digital communications to make the passenger's journey easier, more independent and less anxiety-inducing? How do we understand their real needs? What should we communicate, how and when? How might we link digital and real-world experiences?"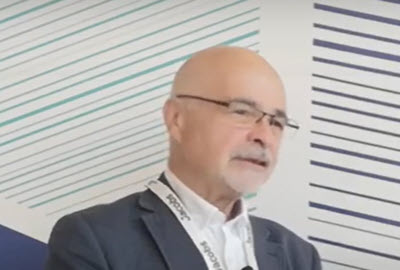 Roberto Castiglioni MBE, a renowned aviation expert, has been chosen to lead the discussion on the final topic: What should inclusive air travel be like by 2030? This is an incredibly relevant subject for today's world, as it reflects our commitment towards providing accessible and safe air travel for everyone. Attendees will explore what measures can be taken to create a more equitable environment for passengers and airport personnel in the next decade.
"As the world of air travel is rapidly changing, it is imperative that we find a way to make accessibility a top priority when crafting our plans for the future. Shaping the future of accessibility in air travel is the turning point everyone is looking for to move past the current broken model and transform it into something better; something more inclusive, equitable, and accessible for all," Roberto says. "It's certainly not an easy task, but this workshop can set a strong foundation for implementing new strategies that ensure a financially viable and dignified passenger experience for all. Such initiatives are necessary for the long-term stability of businesses, as well as to make sure that passengers have an enjoyable experience."
The conference, attracting 1,900+ senior airport, airline, aviation authority, government and related business executives from all over the world, will be held at Halls 1 & 2, RAI Amsterdam, Europaplein, 241078 GZ Amsterdam, The Netherlands. Click here to register (link to PTC website)