UK CAA Enforcement Powers Campaign Gaining Momentum
Written by Roberto Castiglioni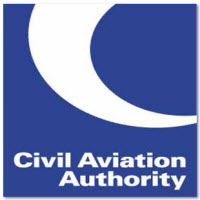 During the last few days, we have seen an increase in voices joining the Reduced Mobility Rights twelve-year-old campaing rallying for the UK Civil Aviation Authority to receive more powers in order to impose fines on breaches of the anti-discrimination legislation which serves to protect the rights of those with disabilities when they are travelling by air.
Television presenter, Sophie Morgan, has now come forward to join Disability Rights UK and Marion Fellows MP (of the Scottish National Party) to call for the government to give the UK CAA greater power in fining airlines and airports.
UK1107/2006 was passed in 2008 to protect the rights of those with disabilities when flying. Yet, by 2011, the then Chair of the U.K. Civil Aviation Authority, Dame Deirdre Hutton, realized their enforcement capabilities were inadequate.
In 2019, the government removed article 16 from the legislation, making the situation even worse. This article had mandated the UK aviation watchdog to have the power to levy fines against airports and airlines. To justify their action, the government claimed that the CAA had the necessary enforcement rights due to the Industries Act of 2002.
Through the years, our campaign has evolved into a far-reaching plan. Having the power to implement penalties is essential, yet, to help make the aviation sector more accessible and inclusive, it is essential to provide support and direction.
The U.K. Civil Aviation Authority has expended the past ten years executing the law without much aid. In spite of this, they did spend their time and energies in designing ground-breaking accessibility guidance for the aviation industry. Highlighting the worth of such guidance, much of it was incorporated into Document 30 of the European Civil Aviation Conference, the European side of ICAO.
The campaign is rapidly gathering speed and as such, there is an urgent need to overhaul the current legislation, as well as granting the U.K. Aviation watchdog enforcement authority. This legislation has remained unaltered since it first came into effect and doesn't adequately address cognitive and sensory impairments, nor the need for greater accessibility of both built environments and airframes. The provisions are too often framed in terms of operational necessities, instead of ensuring the best possible outcome for assisted passengers.
Despite the turbulent outcome of BREXIT, there may still be an upside - the potential for reworking important laws. The United Kingdom possesses the necessary knowledge and proficiency to craft revolutionary anti-discrimination regulations, an enactment that could potentially be regarded as the world's new standard of accessibility in the aviation industry.
It would be a wasted opportunity if government and legislature devoted all their efforts towards enforcement powers, abandoning the idea of drafting innovative guidance to back the aviation sector as a whole in becoming more inclusive.