The Most Common Questions About Flying With A Disability
Written by George Sensalis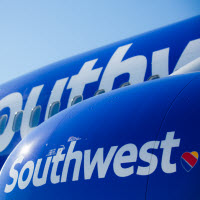 Flying can be a really daunting experience for anyone, but it can be especially difficult for people with disabilities. That's because flying is one of the few situations where physical barriers between passengers and crew can cause serious problems. Flying is also a very public experience, which can be overwhelming for people who are shy or have anxiety disorders. In this article, we'll answer some of the common questions about flying with a disability and offer advice on how to make flying as comfortable as possible.
How can I find out more about flying with a disability?
There are a few ways to find out more about flying with a disability. You can contact your nearest airport or airline to inquire about their policies and procedures related to assisting passengers with disabilities. Additionally, you can browse online resources such as Disability Rights International or the website of an advocacy group specifically focused on accessible travel for people with disabilities. You can find useful tips on this page: The Complete Short Guide to Airline Wheelchair Assistance
What kind of assistance do airlines provide for disabled passengers traveling internationally?
Most airline companies have policies in place that allow disabled passengers to request assistance traveling on their behalf. Depending on the airline, this may include seating arrangements, assistance with securing medical certificates and/or travel documents, or help with boarding and deplaning.
What is it like to fly with a disability?
Flying can be a very pleasurable experience for people with disabilities. Some common disabilities that may necessitate assistance when flying include blindness, deafness, paralysis, and mobility impairments. Many airlines have dedicated employees who are knowledgeable about accommodating passengers with disabilities. Assistance may include using a hearing loop or talking device, providing auxiliary help to board and disembark the plane, or arranging for a wheelchair on board.
Is there anything that I should know before I fly with a disability?
If you have a disability, there are a few things you should know before you fly. First, it is important to be aware of the accessibility features of your airline. Many airlines have websites that list their accessibility features. Second, it is important to familiarize yourself with the requirements for traveling with a disability. Third, make sure you discuss any travel plans with your doctor or therapist to ensure that flying does not negatively impact your health.
How do you get around when you're flying with a disability?
There are many different ways people get around when flying with a disability, but the most common method is to use a wheelchair. Many airlines have at least one aisle that is specifically designated for wheelchairs, and some offer arrangements specifically for disabled passengers. Another option is to use an accessible companion service; these services provide personal assistants who can help passengers with disabilities navigate airports and buses, as well as accompany them during their travels.
If I'm flying domestically in the United States, what are my rights as far as accessibility goes when it comes to accessible seating and bathrooms?
At check-in, you will be asked about your accessibility needs. If you need an accessible seat, please let the airline know. Airlines are required to provide a reasonable number of these seats at no extra charge. If you need an aisle chair to move about the cabin or make your way to the toilet, please let the airline know and they will reserve one for you before departure. Air carriers are also obligated to make all bathrooms and boarding gates fully accessible. You can find useful tips on this page: 5 Easy Steps to Flying with Your Wheelchair in the USA
Can I fly with a service animal?
Yes! The Air Carrier Access Act has a lot of information on this subject, but the short answer is that yes, you are allowed to fly with a service animal. The animal must be trained to behave in a manner that does not interfere with the safe operation of aircraft.
How do you fly if you have a Hidden Disability?
There are a variety of ways to fly if you have a Hidden Disability. You can request an accommodation from your airline, get help from a disability rights organization, or read the useful tips in this article: Air Travel With Dementia Made Easier
Flying with a disability can be a tricky business, but with the help of this article, you'll be able to navigate your way through any potential bumps in the road. From understanding your rights to packing the right essentials, we've covered everything you need to fly with ease. So what are you waiting for? Have a good flight!