United fined $2 million over disability related complaints
Written by Roberto Castiglioni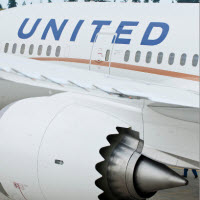 The United States Department of Transportation announced on Thursday that the US fourth largest carrier United Airlines was fined $ 2 million over complaints filed by disabled passengers.
The airline drew an additional fine of $750.000 over lengthy tarmac delays. Airlines operating domestic flights in the United States can be fined when domestic flights sit on the tarmac longer than three hours (more than four hours for international flights) without giving passengers the opportunity to deplane.
"It is our duty to ensure that travelers with disabilities have access to the services they need and that when significant tarmac delays happen, travelers are not left on the plane," said U.S. Transportation Secretary Anthony Foxx.  "We will make sure that airlines comply with our rules and treat their passengers fairly." 
A significant increase in the number of disability-related complaints that United received from consumers in the calendar year 2014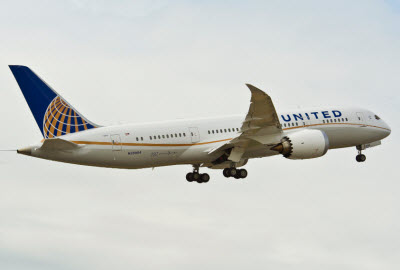 triggered the DOT's investigation into the airline's compliance with the Air Carrier Access Act, the US law protecting the rights of disabled people traveling by air.
The rule applies to all domestic flights, as well as to all flights from and to the United States regardless of the nationality of the carrier.
The Department of Transportation investigation found that United failed to provide passengers with disabilities prompt and adequate assistance with enplaning and deplaning aircraft and with moving through the terminal at Houston International Airport, Chicago O'Hare International Airport, Denver International Airport, Newark International Airport, and Dulles International Airport.
The Enforcement Office's investigation also found that in numerous cases the airline failed to return passengers' wheelchairs, other mobility aids, or other assistive devices in a timely manner or in the condition in which the airline received them.
Of the $2 million assessed for these violations, United will spend $150,000 to improve quality assurance audits of United's wheelchair vendor(s), including tracking the time period within which wheelchair assistance is provided to passengers with disabilities, and $500,000 towards a pilot program to develop and implement technology that assists passengers with disabilities in making requests for wheelchair and other disability-related assistance at the airport via United's mobile app.  
Wheelchair assistance at US airports is provided by contractors hired by airlines directly. In recent past, there have been a number of reports highlighting the causes of declining quality of service. The most recent report filed by the local SEIU Union explains why Delta give poor wheelchair assistance at Minneapolis airport. 
In 2014, airlines contractor AirServ was forced by the New York General Attorney's office to settle a pay dispute with wheelchair workers at JFK International airport.
The DOT credited United Airlines with $650,000 for compensation it provided to consumers who filed disability-related complaints with the airline in 2014.  
 "We expect this to greatly improve our ability to have wheelchairs where they need to be when they need to be there so that our customers can get on their way home or to their next destination with ease," Jon Roitman, United's senior vice president of airport operations said.
United Airlines joins Delta Air Lines in the shortlist of recipients of the largest penalty the U.S. Department of Transportation ever assessed against an airline. In February 2011, the DoT fined Atlanta-based Delta $2,000,000 for violating rules protecting passengers with disabilities.