American Airlines sued for losing dementia sufferer
Written by George Sensalis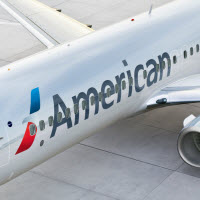 A woman is suing American Airlines after her father, who suffers from dementia, went missing before boarding a flight from New York to Haiti.
Last January, Keraphline Dupuy escorted her father Josaphat to La Guardia airport in New York to catch a flight to Haiti.
Despite his young age, 53-year-old Josaphat Dupuy is a dementia sufferer. The US Alzheimer's Association states that the number of people in the United States with Alzheimer's disease aged 65 years and older is expected to almost triple to 13.8 million by the year 2050. Researchers highlight that around 22% of people aged 60 years and over will have some form of mild cognitive impairment by this point.
Arriving at the airport at 4 am in the morning, Keraphline made sure to request wheelchair service for her dad. She also made sure to tell staff her father had dementia and he should not be left unattended at any time.
An alarmed Keraphline returned to La Guardia after learning her dad had not reached his destination. But Josaphat was not at the airport. A review of security footage by the Port Authority Police Department found the man never crossed security or made it to the gate.
The U.S. Alzheimer's Association explains that it is common for a person with dementia to wander and become lost. More than 60%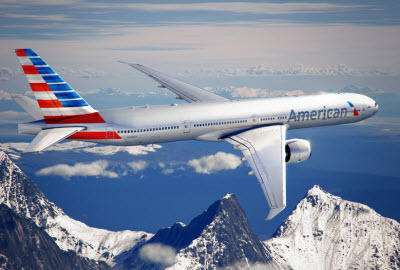 of individuals with Alzheimer's will wander at some stage. A new, largely unknown location or a crowded terminal building can cause the onset of severe disorientation.
The following morning NYPD found the man's luggage and passport abandoned in an alley in Brooklyn. As Keraphline started fearing the worse, news broke her dad had been spotted wandering 25 miles from the airport. He was immediately taken to the hospital where he spent two weeks in intensive care to recover from prolonged exposure to freezing temperatures. 
Keraphline said American Airlines did not apologise or offer any kind of explanation as to what caused the incident. But the airline refunded her dad's ticket in full.
American Airlines conditions of carriage for people with cognitive impairments state that "passengers are escorted airside through security to the gate or an American Airlines Transfer desk where they may wait on their own. The airline's staff cannot stay with the passenger at all times or guarantee supervision at all points of the journey."
German carrier Lufthansa, Europe's largest airline per passengers flown, recently amended its recommendations on its website's special assistance page.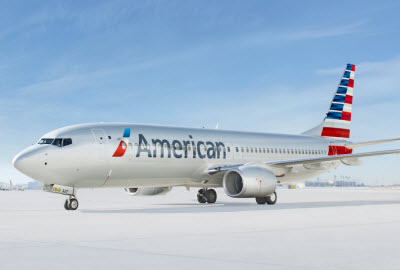 "The ability of a person with a mental impairment to cope should not be overestimated. With specific impairments which lead to confusion or disorientation (e.g. Alzheimer's disease), there is a risk that the passenger will not pay attention to the safety instructions issued by the flight attendants," the Lufthansa website say. "It can also have unforeseen consequences if the passenger disembarks from their flight without supervision as they could get lost in the airport buildings or within the airport perimeter and become increasingly confused and anxious. Should the passenger run such a risk, we strongly recommend that someone travels with them."
Keraphline Dupuy is suing American Airlines to make sure the airline "take responsibility for what happened."
"The impact of Dementia and Alzheimer's on air travel is a ticking time bomb medical research and travel industry are yet to address," Reduced Mobility Rights founder Roberto Castiglioni said. "We have been raising awareness on this problem for years, yet very little is being done to make sure dementia sufferers do not incur situations like the one of Mr Dupuy."
Reduced Mobility Rights has been spearheading the worldwide awareness campaign on flying with dementia, becoming, in 2013, the first European website to provide tips and a full checklist for flying with dementia. Click here to read the flying with dementia checklist.
Related Articles