Guide To Flying With Alzheimer's In North America
Written by Roberto Castiglioni
Flying with a cognitive impairment like Alzheimer's or dementia in North America is less complicated than most people may think.
Last December, Alzheimer's Disease International, a federation of Alzheimer associations, revealed new figures on the exponential growth of Dementia. The report highlights a 17% increase in the number of people living with Dementia since publication of its estimate in the 2009 World Alzheimer Report.
ADI estimates the global number of people living with Dementia today is 44 million. The federation suggests this will climb to 76 million by 2030 and 135 million by 2050. The US Alzheimer's Association states that the number of people in the United States with Alzheimer's disease aged 65 years and older is expected to almost triple to 13.8 million by the year 2050. Researchers highlight that around 22% of people aged 60 years and over will have some form of mild cognitive impairment by this point.
Reduced Mobility Rights has taken a closer look at services airlines make available to passengers with cognitive impairments, along with rules passengers must follow when booking their trips.
Our review covers airlines located in three geographical areas: north of the Border (Canada), the United States, and south of the Border (Mexico).
All airlines share one common denominator, the need for the passenger to be self-reliant to be accepted for travel without a safety assistant. A self-reliant passenger is self-sufficient and capable of taking care of all his or her needs during a flight, including receiving, understanding and acting upon safety instructions, and requires no special or unusual attention beyond that granted to other passengers, except for assistance boarding or deplaning as required.
All North American airlines require a personal safety assistant to accompany a passenger with mental impairment who is unable to understand and respond to safety instructions from the flight crew, including the safety briefing.
North of the Border
Air Canada
Canada's flag carrier provides a wide range of services for passengers with cognitive impairments. Passengers with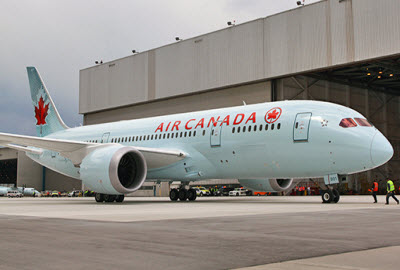 special needs or condition are identified through a special notation on their boarding card to ensure all staff is aware of the type of assistance required. 
Assistance begins with registration at the check-in counter; moving to the boarding area, as well as boarding and deplaning; moving to the general public area on arrival or, if in the same terminal, to a representative of another carrier; stowing and retrieving baggage and mobility aids.
Passengers requesting special assistance also benefit from periodic monitoring of their needs, assistance in identifying, unwrapping and cutting food, and opening beverages.
Air Canada offer passengers with a cognitive or medical impairment like Down syndrome or Alzheimer's disease a service called Unaccompanied Adult Requiring Assistance, which guarantees all-around monitoring of the passenger throughout the journey.
When passenger is required to travel with a safety assistant, the attendant may travel at no charge if when travelling within Canada. However, all applicable taxes remain payable.
WestJet
No mention of services specifically tailored to passengers with cognitive impairments on the Canadian low cost website.
United States of America
American Airlines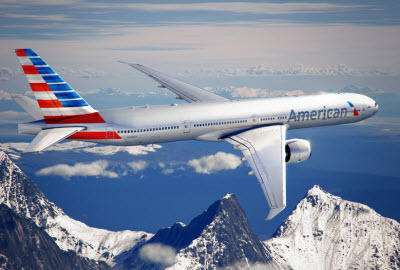 Passengers with intellectual or developmental disabilities that are able to complete all phases of their flight alone may travel unaccompanied on American Airlines flights. It is mandatory they contact special services or reservations to provide information about their condition and ensure that they will be able to request assistance at every stage of the flight at least 72 hours prior to departure for international flights or 24 hours for U.S. domestic flights.
Passengers are escorted airside through security to the gate or an American Airlines Transfer desk where they may wait on their own. The airline's staff cannot stay with the passenger at all times or guarantee supervision at all points of the journey. Gate staff is on call to provide assistance with boarding and deplaning the aircraft and to connect between flights. 
For U.S. domestic flights only parents or guardians meet accompany the passenger to the gate or meet them at the gate on arrival. At some airports, a boarding pass must be requested at check-in to gain entry into the gate area.
US Airways
No mention of services specifically tailored to passengers with cognitive impairments on the US carrier website.
Delta Air Lines
Delta acknowledges that customers with cognitive impairments may be easily disoriented while traveling. Delta offers meet and assist service during flights and in making connections. However, staff may not stay with a customer while waiting for a connecting flight. Passengers in need for undivided supervision should consider traveling with a safety assistant. 
Customers with cognitive disabilities, in many cases, are fully mobile, only needing assistance through the airport. Delta
does not require wheelchair assistance in order to get this service. 
In the event is forced to accept a wheelchair in order to get to the gate, to connections or to baggage claim, the curb or ground transportation, Delta suggests to ask for any uniformed agent to bring a Complaint Resolution Official to resolve your concern.
United Airlines
United's flight attendants will offer assistance to customers in getting to and from the seat during boarding and deplaning, and to or from the lavatory. Cabin crew may assist with loading and retrieving carry-on items and other assistive devices stowed on board the aircraft, with meal preparation such as opening packages and identifying items. 
Southwest
Passengers with special needs are requested to inform a Southwest Airlines Agent or Skycap at the first point of contact if they need assistance within the airport. If assistance is needed boarding or onboard the aircraft, Employees at the departure gate, and flight Attendants should be notified. People with a cognitive or development disability should consider the possibility of flight delays, diversions, or any other flight irregularities. Southwest provide assistance to any passenger with a disability, but cannot provide a personal escort to remain with the customer for the duration of the irregularity. Passengers who require continuous assistance should travel with an attendant.
Southwest offer passengers with cognitive impairments pre-boarding. Boarding gate staff normally introduces the Customer to a Flight Attendant and makes the Flight Attendant aware of the Customer's special needs. Customers are guided if they need to deplane at destination or needs to remain onboard at a stopover city. Southwest cannot guarantee that the passenger won't deplane at an intermediate stop if they do so without cabin crew knowledge.
Passengers with conditions like Alzheimer's are assisted from the arrival gate to the departure gate if their itinerary involves a connection. However, the passenger is required to make ground staff known as having requested assistance when arriving at the airport.
Southwest does not provide custodial care or stay with the passenger on the aircraft or in the gate area prior to departure or during a layover.
JetBlue
Passengers with conditions like dementia who need extra assistance getting from the check-in counter to the gate or from the gate to the baggage claim area may request special assistance when booking on jetblue.com, over the phone, or at the airport ticket counter.
JetBlue cabin crew is trained to provide an individual safety briefing to any passenger who may need the assistance of another person to move expeditiously to an exit in the event of an emergency, or whose disability prevents them from receiving the safety information in the standard format, help with stowing and retrieving carry-on and assistive devices, assistance with opening food and drink items, and assistance to and from the onboard restroom including utilization of the onboard wheelchair, when appropriate.
Alaska Airlines
Alaska Airlines provide a range of services and bespoke assistance for passengers with developmental and intellectual
disabilities.
The airline recommends making reservations and requesting assistance, online or by phone, as early as possible. Passengers requesting assistance should arrive at the airport at least 2 hours prior to departure. Alternatively, passengers should let the airline know of any special requirements - at check-in, in the boarding area, and on the aircraft.
Alaska Airlines provides escort assistance to individuals who need help to and from the aircraft, and assistance between gates; however, they do not provide an adult assistance program in which continual care is provided.
Customers should not request to have an adult (age 18 and older) with a cognitive or developmental disability arranged as an unaccompanied minor. Alaska Airlines Unaccompanied Minor Service is only for children ages 5-17.
Spirit Airlines
The low cost carrier provides meet and assist services for passengers with cognitive impairments. This service is offered to escort customers to the gate and from the gate when a wheelchair is not needed. This service does not provide a Spirit team member to stay with the passenger at all times; however, once escorted to the gate, one team members will check on the person periodically.
Customers wishing to have a friend or family member assist them to the departure gate or meet at the arrival gate should request a Gate Pass. Passes are provided at the discretion of each station, and issued dependent on the current airport security guidelines. 
A gate pass can be provided, but only for someone accompanying an Unaccompanied Minor or for someone requiring special assistance. The drop-off or pick-up party should proceed to the Spirit ticket counter to request a pass so they can get through security.
Frontier, Hawaiian Airlines, Allegiant, and Virgin America make no mention of services specifically tailored to passengers with cognitive impairments on their websites.
South of the Border
AeroMexico
Due to the large number of invisible disabilities AeroMexico rely on the information passengers provide at the time of booking to deliver  the best service fitting the individual's needs. With the exceptions of medical assistance, the airlines' services for customers with disabilities are free of charge. There are no references to services tailored to the needs of passengers with conditions like Alzheimer's or dementia.
Volaris
The low cost airline provides a range of basic services to passengers with cognitive impairments. The airline can help passengers with conditions like Alzheimer's boarding and deplaning, and may assist with connecting flights. However, Volaris staff cannot guarantee continuous supervision or provide an escort service.
VivaAerobus and Interjet make no mention of services specifically tailored to passengers with cognitive impairments on their websites.
Everyone in the air travel industry has a role to play in helping people with Alzheimer's. From the person at the check-in desk to cabin crew,  people working throughout the aviation industry need to commit to learning more about dementia. Becoming Dementia friendly will help ensure everyone has a smooth flight.