Lufthansa Recommend Dementia Sufferers Fly Accompanied
Written by Roberto Castiglioni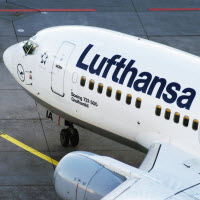 Lufthansa is the first European airline to strongly recommend on its website's special needs page passengers with dementia fly accompanied.
Last May, KLM Royal Dutch Airliners received a formal warning from the Dutch Civil Aviation Authority for breaching Regulation (EC) 1107/2006 by failing to provide adequate care to passenger with a mental condition.
In August 2013, the Dutch Flag carrier failed to provide adequate care to a young woman with a mental condition who spent several hours unattended at Schiphol airport after missing the connecting flight to her final destination. 
Europe's largest airline per passengers flown, Lufthansa recently amended its recommendations on its website's special assistance page.
"The ability of a person with a mental impairment to cope should not be overestimated. With specific impairments which lead to confusion or disorientation (e.g. Alzheimer's disease), there is a risk that the passenger will not pay attention to the safety instructions issued by the flight attendants," the Lufthansa website say. "It can also have unforeseen consequences if the passenger disembarks from their flight without supervision as they could get lost in the airport buildings or within the airport perimeter and become increasingly confused and anxious. Should the passenger run such a risk, we strongly recommend that someone travels with them."
Europe's second largest carrier Ryanair does not have any rule for carriage of passengers with mental conditions such as Alzheimer's or dementia. 
Europe's third largest carrier Air France KLM followed suit, adding the following recommendation to its website's special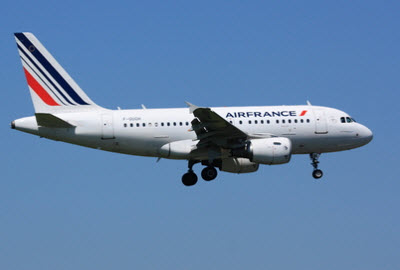 assistance page.  "Please note: for certain types of disabilities that cause memory loss or orientation difficulties (e.g. Alzheimer's), the risk of misinterpreting instructions provided by the crew is real," the Air France website say. "Examples include: disembarking without waiting for assistance, which can have serious consequences, including confusion at the terminal or outside; taking the wrong transportation; and problems recognizing where one is. If the person traveling may find him/herself in this situation, we strongly recommend that he/she travels with a companion."
We have taken a look at the policy in place with American Airlines, the largest air carrier per passenger flown in North America, to compare it with those of Lufthansa and Air France KLM.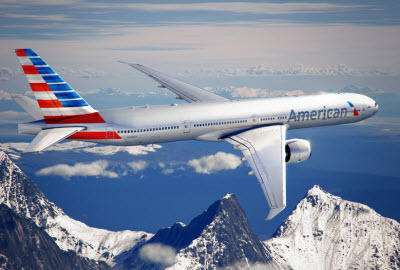 "Passengers with intellectual or developmental disabilities that are able to complete all phases of their flight alone are welcome to travel unaccompanied on American Airlines flights. The passenger or relatives must contact Reservations to provide information about their condition and ensure that they will be able to request assistance at every stage of their journey," The American Airlines website say. "If needed, wheelchair assistance can be requested. Passengers will be escorted airside through security to the gate or an American Airlines Transfer desk where they may wait on their own. Please note that our staff cannot stay with the passenger at all times or guarantee supervision at all points of the journey. "
Discrimination by destination
Lufthansa do not offer any discount to the travel companion of a passenger with a mental condition such as dementia on domestic or international flights other than those to and from the United States.  The US Air Carrier Access Act states the safety assistant travels for free in case the airline overrides the passenger's self-certification and imposes the presence of a travel companion.
"In accordance with the US Air Carrier Access Act which applies to all flights to and from the United States regardless of nationality, if Lufthansa makes a determination that a passenger must travel with a safety assistant, contrary to the individual's self-assessment that he or she is capable of traveling independently, Lufthansa will not charge for the transportation of the safety assistant," a Lufthansa spokesperson told Reduced Mobility Rights. "However, I wish to point out that pursuant to 14 CFR Part 382.29(c)(3) if a passenger voluntarily chooses to travel with a personal care attendant or safety assistant that Lufthansa does do not require, we reserve the right to charge for the transportation of that person." 
Air France offer travel companion discounts on selected domestic flights, but does not offer discounts on international flights other than those to and from the United States.  
"The airline will not charge the fare or taxes for the transport of a safety assistant provided that it is the airline which requires the passenger to travel with a safety assistant and not the passenger's own decision that he or she needs an assistant," a spokesperson for Air France KLM said.