UK airport wheelchair helpers pay lower than Living Wage
Written by Roberto Castiglioni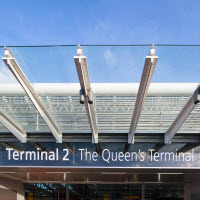 A closer look at wages of Heathrow airport wheelchair helpers may give an insight into why the UK tops the EU list for disabled passengers' complaints.
The vast majority of us work to earn a living. Experience, skills, and availability to work odd shifts attract higher salaries. For example, bricklayers earn up to £1.000 (US$1,600, Euro 1.250) per week in London due to shortage of experienced work force.
Reduced Mobility Rights research into the quality of services EU airports give passengers with disabilities concluded that there is a clear correlation between low salaries and high employee turnover, low morale, and poor performance. In 2013, the Directorate for Passengers Rights at the EU Commission shared findings of Reduced Mobility Rights' research on airport accessibility with National Enforcement Bodies across Europe. 
Data released by the European Commission last April showed that disability complaints were up 148% in 2012, further increasing in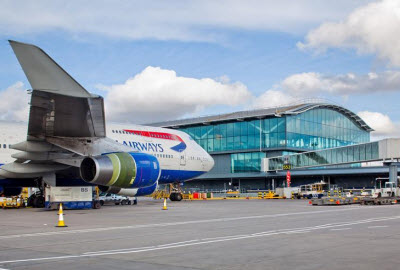 2013. The large increase came as the UK Civil Aviation Authority recorded disabled passengers' complaints.
Seating allocation on board planes, lack of help at airports, unsuitable or insufficient equipment at the airport or onboard the airplane are among the most common complaints.
But what does it take to be hired as disabled passengers' helper at a UK airport? Does it pay enough to make a living? We reviewed job vacancies posted by OmniServ, the company helping passengers with disabilities at London Heathrow airport.
OmniServ is part of Air Serv, an American service provider to the aviation industry. The company employs 8,000 people at airports throughout the United States and United Kingdom.
AirServ is not new to controversy over wheelchair helpers pay. Last January, the New York Daily News leaked an internal memo informing its wheelchair pushers at New York's airports their pay would stay at $7.25 an hour despite the State of New York raising it to $8.
New York State law allows for service workers in the hospitality industry who rely on tips to be paid $5.65 an hour. A day after New York raised its minimum wage to $8 an hour, AIrserv told its workers at JFK, LaGuardia and Newark airports they had been reclassified as tip-wage positions.
"This was an extremely tough decision, and we understand the impact this will have on you and your family," says the memo signed by AirServ general manager Robert Sagginario. In 2013, Air Serv reported operating profits of US$ 119 million.
Last June, New York Attorney General Eric T. Schneiderman announced a US$ 20,000 settlement with Air Serv Corporation, for
underpaying 300 wheelchair helpers. Close to $16,000, will be distributed to the agents whose wages were not increased by the company when the State's minimum wage rose to $8 an hour, from $7.25 an hour, on December 31.
The recruitment ad posted on Reed.co.uk states OmniServ pays wheelchair helpers £6.50 an hour to work at London Heathrow airport. The hourly rate matches the UK's current minimum wage.
But last November, the London Living Wage was set at £9.15. The living wage is calculated according to the basic cost of living in London to give workers enough to support their family with the essentials of life.
Wheelchair pushers must be available to work shifts during weekends and National holidays. They must be fit as the job often requires lifting people and walking long distances pushing wheelchairs. Shifts may start as early as 5 AM and end as late as 11 PM.
Under European Rule, airport helpers may not accept tips. But can Heathrow wheelchair pushers earning 30% less than the London Living Wage support their families without breaching the tips rule?
Related articles