Air Travel Disability Complaints Up 148% in 2012 European Commission Data Shows
Written by Roberto Castiglioni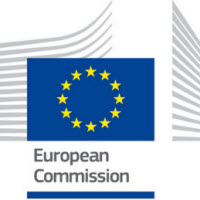 Data released by the European Commission on Monday shows that air travel disability complaints were up 148% in 2012, further raising in 2013.
The Meeting of National enforcement Bodies held in Brussels last February discussed a number of issues, including disability related complaints. The statistics on complaint handling and enforcement by Member States of air passenger rights regulations covering 2010,2011,and 2012 are based on data on complaint handling provided by National Enforcement Bodies of 27 Member States  plus Iceland, Norway, and Switzerland.
Statistics on passengers' complaints are to be considered merely indicative given that European countries have no legal obligation to record complaints.  Answering concerns raised by one National Enforcement Body about the conclusions that would be made on the basis of those statistics, the EU Commission assured that statistics are only for information purposes.
In 2010, 128 complaints were received in total across Europe. Only one complaint required legal enforcement. In 2011, there was a slight decrease in the total number of complaints, down to 111 in total. One complaint required legal enforcement.
In 2012, statistics show a significant increase in complaints received, up by 148% from the previous year to 275 complaints. The large increase is mainly as a result that UK Civil Aviation Authority started reporting on the matter). As the UK CAA did not provide statistical data on complaints for the previous years, the European Commission is unable to establish the causes leading to such large volumes. Data also shows that eight cases required legal enforcement.
National Enforcement Bodies suggest complaints reporting by airports and airlines should become obligatory in case the Regulation is amended.
Reduced Mobility Rights understands that two of the largest EU airports alone receive in excess of 100 disability related complaints per month. This discrepancy in numbers highlights the dire need for immediate action to ensure compliance with Regulation (EC)1107/2006 is adequately monitored.
Perhaps, Europeans should follow the steps of the United States Department of Transportation. American Equality Law mandates airlines to record and report all disability related complaints. US DOT Part 382 states that airlines "shall retain correspondence and record of action taken on all disability-related complaints for three years after receipt of the complaint or creation of the record of action taken. Carriers must make these records available to Department of Transportation officials at their request."
In 2012, the U.S. Department of Transportation fined Florida based Spirit Airlines $100,000 (£60.000/€72.000) for failing to respond to complaints filed by disabled passengers. 
European Commission provisional data for 2013 paints a worsening picture: while 12 National Enforcement Bodies did not receive any complaints, eight reported receiving several between one to five complaints, three received between 11 and 20 complaints and the number, while three received in excess of 25 complaints each. Notably, one National Enforcement Body received approximately 300 complaints per year.  
Seating allocation on board the aircraft, lack of assistance at airports, inappropriate or insufficient equipment at the airport or onboard the aircraft are among the most common disability related complaints.