Dutch Authorities Find KLM In Breach Of Disability Law
Written by George Sensalis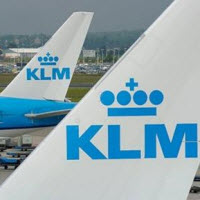 The Dutch Civil Aviation Authority (ILT) slammed KLM with a formal warning for breaching Regulation (EC) 1107/2006 by failing to provide adequate care to a disabled passenger.
In October 2013, Reduced Mobility Rights filed a complaint with the Dutch Civil Aviation Authority against KLM Royal Dutch Airlines on behalf of a passenger with a mental condition.  
The complaint alleged that, despite making the airline aware of the passenger condition and needs, KLM did not provide adequate care to the disabled woman who spent several hours unattended at Schiphol airport after missing the connecting flight to her final destination. 
29-year-old Christine Wanjiku was left without assistance after her flights from Nairobi arrived in Amsterdam on 22 August 2013. As a result, the young woman missed her connecting flight and arrived at her final destination with a delay of eight hours. Miss Wanjiku was not given access to any form of assistance, food or water during her long stay at the airport.
On May 9th the Inspectie Leefomgeving en Trasport (Dutch Civil Aviation Authority) issued its final report on the complaint. The ILT found KLM Royal Dutch Airlines breached articles 6, 7, 8 and 10 of Regulation (EC) 1107/2006, the European law protecting the rights of disabled passengers traveling by air.
The ILT found KLM responsible for not providing Schiphol airport correct information concerning the needs of the passenger. The Dutch Civil Aviation also noted that "because the flight was a courtesy offer of KLM for problems with an earlier booking, KLM should have been aware of the special needs of the passenger."
ILT's final report also contains the official warning issued against KLM. The Dutch Civil Aviation Authority will monitor implementation of "measures taken by KLM to prevent further offense in similar cases."
"We relied on KLM to accompany our disabled daughter with favourable customer focused service during her trip. Clearly, this did not happen for my daughter Christine on two separate occasions," The passenger's mother, Rose Citon, told Reduced Mobility Rights on Wednesday. "Without Reduced Mobility Rights assistance, KLM's arrogance would have swept our daughter's incident under the carpet, missing a learning experience to improve assistance for disabled passengers."
"Lessons learnt from this incident are going to have a lasting impact on procedures  relating to access to air travel  for passengers with invisible disabilities," Reduced Mobility Rights Director Roberto Castiglioni said.
"KLM regrets what happened with the passenger. KLM has already taken all necessary measures in order to prevent this happening again to the passenger," a spokesperson for the Dutch flag carrier told Reduced Mobility Rights on Thursday. 
Related articles
KLM Admits Error In Disabled Woman Incident
KLM Referred To ILT On Allegations Of Breaching Equality Law
KLM Forgets Same Disabled Woman Twice In One Year