KLM Admits Error In Disabled Woman Incident
Written by Roberto Castiglioni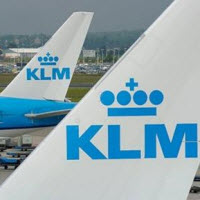 KLM Royal Dutch Airlines issued a statement on Wednesday admitting its agent's error was to be blamed in an incident involving a disabled woman.
KLM left 29-year-old Christine Wanjiku without assistance after her flights from Nairobi arrived in Amsterdam on 22 August 2013. Christine has a developmental delay, and her family always books airport assistance at the time of booking her flights.
Airports and airlines across Europe are equipped and trained to provide assistance to passengers like this young woman. Most of the time passengers with disabilities enjoy seamless journeys. 
Unfortunately, this was not the case for Christine, who was left for hours without assistance at Amsterdam Schiphol airport. The young woman missed her connecting flight and arrived at her final destination with a delay of eight hours.
"Christine should have been registered as DPNA for she is mentally challenged. Sadly, she has been registered as WCHS," a spokesperson for Amsterdam airport assistance services said. "When KL 566 arrived at Schiphol airport, Christine was not met by our assistant. Cabin crew must have let her get off the aircraft with all passengers making it impossible for our assistant to meet her. When Christine would have been registered DPNA cabin crew would have handed her over to our assistant making sure nothing would go wrong."
The airline initially denied any wrongdoing, blaming the passenger's mother for providing wrong information when requesting assistance. "I have reviewed the copy of Christine's reservation file and regrettably there is nothing to make us aware that Ms Wanjiku had a problem with mental reasoning," a KLM customer care specialist had told Christine's mother on Tuesday. "According to the electronic ticket passenger itinerary receipt which was issued on 11 June, the special request was for wheelchair assistance up and down steps: WCHS"
"I made the reservation personally at the KLM desk, and it is the KLM agent who entered the wheel chair up and down assistance codes, my questions is what code did he use here? How does a traveller know what codes correspond to what, even after a one to one booking with an agent?", Christine's mother said.
On Wednesday, KLM issued the following statement:  "Christine's situation has been looked in and we found that she was indeed booked as a wheelchair assistance passenger rather than as a disabled passenger requiring special assistance. Despite the code DPNA being clearly indicated in our Passenger Handling Manual, the agent in Geneva who booked Cristina's flight to Nairobi was not clear on the type of assistance which was required," a spokesperson for KLM Royal Dutch Airlines told Reduced Mobility Rights on Wednesday. "A reminder note has been sent to our Special Reservations team and booking agents bringing to their attention the importance of using the correct code when making a request for assistance."
A complaint alleging KLM Royal Dutch Airlines breached air travel equality law, Regulation (EC) 1107/2006, has been filed with the Dutch Civil Aviation Authority (ILT).
In 2012, KLM made the same error, leaving Christine wandering around Schiphol airport for over ten hours.  Following an investigation into the previous incident, the Dutch Civil Aviation Authority told "KLM and the airport authority investigate how to prevent reoccurrence in the future."