Airlines Should Have On Board Wheelchairs EU Commission Says
Written by Roberto Castiglioni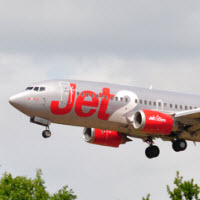 The European Transport Commissioner reminds airlines that the use of on board wheelchairs is a recommended practice. 
Unlike the United States, where provision of wheelchairs also known as aisle chairs is mandatory on board aircraft with more than 60 seats, the European Union does not have such requirement.
MS sufferer John Findlay is the latest victim of indifference and unavailability of this essential on board facility.
Last November, Mr Findlay lodged a complaint with the UK CAA against budget airline Jet2 and Glasgow based Barrhead Travel, who allegedly told the passenger that an on board wheelchair would be available on Jet2 flights.
"I asked the travel agent if there was an aisle chair available on Jet2.com aircraft and I was told yes," the MS sufferer said.
"Had either the passenger, or the travel agent, contacted our Mobility Assistance Department prior to travelling we would have been able to advise  that this was not something that we provide," a customer service manager for Jet2 said.
Mr Findlay alleges that cabin crew declined to help him get to the toilet, a requirement under air travel equality law. The man spent a total of 11 hours confined to his seat, unable to reach the toilet as needed. "I feel angry when I think that in the year 2013 I am still faced with the lack of understanding airlines have when dealing with a disabled person," John Findlay said.
"Our current policy for the handling of passengers with disabilities does follow CAA regulations but we welcome any further detail on where they feel we can be even more compliant," a Jet2 spokesperson said.
"There may well have been a misunderstanding or a mistake as to the exact nature of Mr Findlay's requirements, but that in itself does not amount to a breach of the Regulations," a spokesperson for the Association of British Travel Agents said.
"What I will say is that I am absolutely stunned at the lack of acceptance of the problems we face as a disabled holiday maker," Mr Findlay's partner said. "Not once in any of the correspondence received to date from either ABTA or JET2.com has even mentioned a resolution to this problem yet they have merely tried to pass the buck."
After assisting Mr Findlay file a complaint with the UK CAA, Reduced Mobility Rights informed the European Transport Commissioner of the incident. 
"Regulation (EC)1107/2006 is very clear in the issue of assistance on board aircraft," the EU Transport Commissioner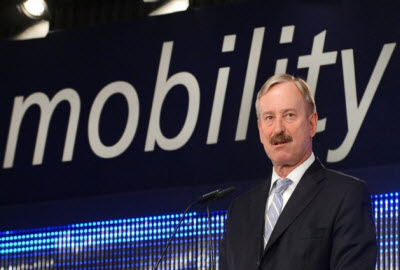 Siim Kallas told Reduced Mobility Rights. "Air carriers need to provide assistance to passengers in moving to toilet facilities if required."
Mr Findlay alleges cabin crew declined to help him.  "I was told that cabin crew are not insured to take passengers to and from the toilet."
"The Commission services have taken a very clear position on this issue in last year's guidelines by stating that while cabin crew must provide appropriate assistance this should not compromise the performance or health and safety of the crew," The EU Transport Commissioner said. "In order to comply with these requirements and notably to avoid lifting the passenger manually, the use of on board wheelchairs is a recommended practice where this is possible."
Unfortunately, there is no obligation for airlines to comply with this recommendation. John Findlay's brother, Labour shadow health secretary Neil Findlay MSP shared his disappointment. "There has to be a change in regulations to ensure that people with mobility problems are treated with the same dignity and respect as everyone else."    Last November, the Scottish politician lodged a motion on airlines discriminating against disabled people.
"The Commission has actively encouraged air carriers to have suitable wheelchair on board in order to provide the required assistance in moving to toilet facilities in a safe and decent manner," Mr Kallas said. "The guidelines also insist that in those cases where the carriage of on board wheelchairs is not possible for safety or size reasons, airlines need to provide accessible information about possible limitations on their websites."
"With regard to your reference to Regulation 4.3 in relation to Barrhead's website, it is our understanding that this particular regulation is about making certain information 'available' and in accessible formats. As we discussed when we met, it does not appear to make it a specific requirement to have this information on a company's website," a spokesperson for ABTA told reduced Mobility Rights last November.  "Nevertheless, we are talking to Barrhead Travel about improving their website prompts for PRMs as a good practice."
The European Commission Passenger Rights Unit dismissed ABTA's interpretation, issuing the following statement. "The provision of accessible information prior to booking is seen as an essential element to allow PRM passengers to prepare their journey in full knowledge of all safety rules and possible restrictions an air carrier may apply. Air carriers, their agents and tour operators should also develop accessible websites for the use of passengers with a visual impairment alongside other passengers instead of developing separate websites."
Despite ABTA's reassurances and the reminder of the Passenger Rights Unit, Barrhead travel have yet to amend their website. 
Related articles
MS Sufferer Denied Toilet Access On Jet2 Flight
Jet2 Compliance With Equality Law Under CAA Review
MSP Lodges Motion On Airlines Discriminating against Disabled People
EU Commission Reminds Travel Agents Of Duties Towards Disabled People