Jet2 Compliance With Equality Law Under CAA Review
Written by Roberto Castiglioni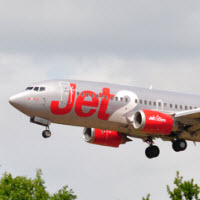 The UK CAA is reviewing low cost carrier Jet2 conditions of carriage to ensure the airline complies with air travel equality legislation. 
"The CAA is reviewing Jet2's conditions of carriage to ensure they are compliant with the regulations, and will contact the airline to ensure they are clear on their obligations," a CAA spokesperson told Reduced Mobility Rights on Wednesday.
A complaint of Multiple Sclerosis sufferer John Findlay against Jet2 triggered the review. 48-year-old John needs a wheelchair to go about his daily life.  Last August, he was confined to his seat on both legs of a four and half hour flight. He complains he was unable to go to the lavatory for the entire duration of both flights.  "I can't even begin to describe the embarrassment of having to discuss your toilet requirements with the cabin crew in the presence of other passengers –mostly being told that they can't assist or don't have an aisle chair," John said. The man was allocated a seat on row 9, quite far from the toilet. He alleges Jet2 cabin crew declined to help him make his way to the lavatory.
"We are aware of Mr Findlay's experiences and have offered our sincere apologies for any distress and inconvenience caused," a spokesperson for Jet2 said.
European Equality law does not put an obligation on airlines to carry aisle chairs, mini wheelchairs that allow passengers with severe reduced mobility to move about the cabin, on board the aircraft. However, the law clearly states that passengers with disabilities must be helped "move to the toilet facilities if required."
Each airline has its own aisle chair policy. Easyjet does not carry aisle chairs; however, passengers with reduced mobility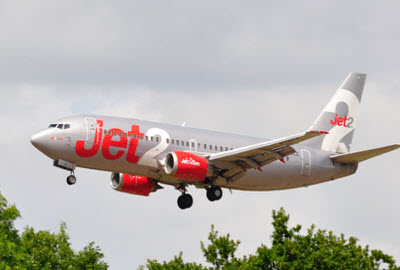 are normally allocated seats closer to the lavatories, either at the front or rear of the aircraft. 
Ryanair allocates rows 26 and 27 to passengers with reduced mobility. The Irish ultra-low-cost carrier has aisle chairs on board all its aircraft. 
Monarch usually allocates row 2 and 3, and the last two at the rear of the cabin, to passengers with mobility impairments. Aisle chairs are not routinely carried on Monarch aircraft; however they are available to pre-book free of charge on any Monarch flight, subject to availability.
According to its online seating map, Jet2 reserves row 2 and 9 to passengers with reduced mobility. The airline does not carry aisle chairs.
What if a passenger wishes to book a different seat? Easyjet has the most user friendly policy, as it does not charge any seat booking fee to passengers with special needs. UK residents may call easyjet special assistance call centre free of charge from landlines. Monarch reserves the right to waive seat booking fees on a case by case scenario. Calls to Monarch assistance team are charged 10p per minute from landlines. Jet2 and Ryanair charge a non-refundable seat booking fee. Calls to Ryanair's special assistance team are charged 10p per minute from landlines. Jet2 declined to disclose the cost of calls to its special assistance team. 
"Our current policy for the handling of passengers with disabilities does follow CAA regulations but we welcome any further detail on where they feel we can be even more compliant," the airline spokesperson said. 
Reduced Mobility Rights understands the CAA is requesting Jet2 introduce changes to some of the airline's conditions of carriage for passengers with disabilities. 
"I feel angry when I think that in the year 2013 I am still faced with the lack of understanding airlines have when dealing with a disabled person," John Findlay said.
John's brother, Labour shadow health secretary Neil Findlay MSP also shared his disappointment."There has to be a change in regulations to ensure that people with mobility problems are treated with the same dignity and respect as everyone else."