Flying with a disability in Europe may get worse before it gets better
Written by Roberto Castiglioni
Towards the end of last year, I attended an industry event focusing on the quality of service for disabled people at European airports.
Airport managers and disability service providers were debating what's in store for the future of access to air travel. I was pleased to see operators candidly discussing problems, but alarmed about what the future may hold.
Quite clearly, the quality and quantity of services for disabled people at airports across Europe is proportional to available financial resources.
Services for disabled people at airports within the EU are financed by a small tax known as "PRM Charge". Two years ago, I published a detailed article on how the cost of assistance for the disabled at European airports is paid for. (link opens a new window)
In 2016, the UK Civil Aviation Authority published a report ranking airports based on the quality of assistance they give disabled people. The CAA report shows Edinburgh was rated worst UK airport for disabled people. (link opens a new window) 
More importantly, the report exposed the correlation between low "PRM Charge" and poor quality of service. Edinburgh airport chose its former disabled service provider based on the lowest bid, a crucial mistake that ended up putting hundreds of people with disabilities through unnecessary misery. 
On the plus side, Edinburgh has since changed service provider, this time assigning the tender to a provider not chosen using the lowest bid criterion.
What the future holds has me deeply worried. Disability service providers are quite adamant about what's coming: either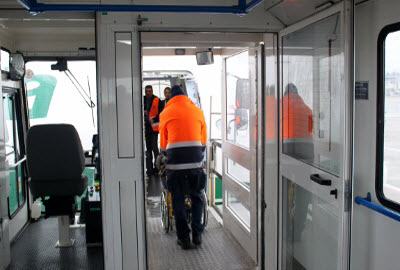 the PRM Charge is adjusted on yearly basis to meet growing demand or services will inevitably be scaled back.
Airlines determine the PRM Charge. They are the ones who discuss with airports how much each departing passenger should pay towards services for disabled people.
Mind you, the current PRM Charge varies from 30 Pence (35 Euro cents) to 1.20 (1.35 Euro cents) per departing passenger. UK airports are among those with the lowest PRM charge.  
What can be done to weather the storm? Some airports are said to be contemplating extreme solutions like getting rid of service providers and running the services for disabled people in-house. 
Service providers are private companies that must make a profit. Some airports think that getting rid of the middleman could save up to 20 percent. 
Truth be told, service providers margins are very low if any. I know some providers are evaluating if the segment is worth the effort.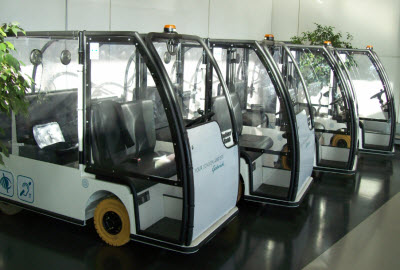 Another solution available to the industry is the wider use of technology to improve workloads and better monitor performance. This is proving beneficial at airports, Paris Charles de Gaulle above all, who have thus far embraced new technology to ensure staffs are better coordinated hence more efficient.
Accessible infrastructure is key to maximizing the independence for all those who prefer to make their own way with the sole help of assistive technology. I am deeply troubled every time a new terminal opens or an existent one is wholly refurbished, and Universal Design is not at the core of the blueprint. 
Mind you, beyond resounding proclaims, Universal Design far too often yields way to Commercial priorities. 
How did we get to this crossroad? So-called disability advocates focus their work on training protocols. After all, training
airport and airline staffs is where most of the money can be made. Low standards, no oversight, and high turnover guarantee trainers work for life.
The downside of this distraction is that little to no attention has been given to core issues like process and procedure, the foundation of all services, or making sure there is a balance between costs and PRM Charge.
I like to take flying with a disability for granted; even though I religiously booked assistance for him, the last time I flew with my son I had to resort to taking a wheelchair abandoned at the gate and wheel him through the airport. I was there for him, but that's something he can't take for granted.
Houses built without solid foundations inevitably crumble over time. It is time for bold action before the house of cards falls apart, leaving the most vulnerable unable to gain access to air travel.