Edinburgh rated worst UK airport for disabled people
Written by George Sensalis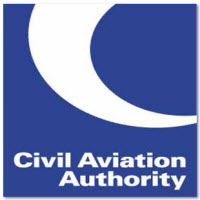 The UK CAA published a report following the assessment of how well UK airports assist people with disabilities.
During the last year, the Civil Aviation Authority set up a new performance framework and worked with 30 of the busiest UK airports to assess how each of them supports passengers with a disability.
"[Disabled] passengers are very much dependent on airport staff providing the appropriate assistance so it's a really important task for airports to get right," The CAA's Head of Consumer Enforcement, Matthew Buffey, said. "We have worked closely with airports to help drive improvements and provide practical guidance where needed."
The Civil Aviation Authority assessed airports based on how long passengers have to wait for assistance when departing and arriving; The levels of passenger satisfaction with the assistance provided, gathered from CAA passenger surveys and airports' own surveys; How much consultation airports had with disability organisations regarding assistance services, what consultation methods were used, if issues were addressed and what, if any, action was taken.
All 30 airports have now been assessed and given a performance rating of either very good, good, taking steps, or poor.
Edinburgh airport is the only UK airport to score the lowest mark, poor. "This low score is a testament of the correlation between low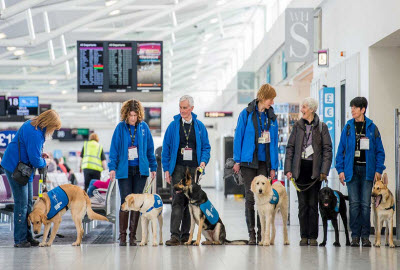 PRM charges and poor service output," Reduced Mobility Rights founder Roberto Castiglioni said. "Edinburgh's former provider of services for disabled people had won the tender with the lowest bid ever made in the UK, 17.5 pence per passenger."
The PRM charge is a tax airport apply to all departing passengers to finance the cost of services for disabled passengers. The average PRM charge was, in 2015, 28 pence per departing passenger.
London Heathrow airport, alongside Aberdeen Bournemouth, Cardiff, Exeter, Doncaster Sheffield, Glasgow-Prestwick, Inverness, Leeds Bradford, London City, London Luton, and Sumburgh scored the second lowest mark, "taking steps." 
In other words, each airport in this category showed room for improvement and corrective action needs to be taken.
London Gatwick, alongside Birmingham, Bristol, East Midlands, Glasgow, Liverpool, and London Stansted scored the second highest mark, good.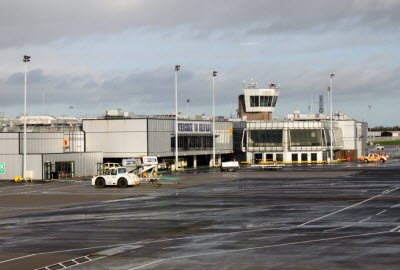 Manchester airport, alongside Belfast International, Belfast City, City of Derry, Humberside, London Southend, Newcastle, Newquay Cornwall, Norwich, and Southampton scored the highest mark, very good.
"Providing a consistently high-quality assistance service to disabled people and those with reduced mobility should be a top priority for the senior management of UK airports, and we do not expect standards to slip," Matthew Buffey added. "To ensure that this is the case, we will continue to monitor performance standards and, where any issues do arise, take action quickly to protect the rights of disabled people and those with reduced mobility."
"This is a very important milestone," Castiglioni said. "For the first time, disabled travellers have an objective outlook on the quality of service they can expect to receive at each UK airport. More importantly, airports who underperform and those with room for improvement are being publicly held to account."