Flying with disability this Holiday Season
Written by Roberto Castiglioni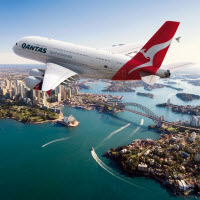 Preparedness and planning are essential to make flying with disability a seamless experience. Here are some useful tips for smooth flying this Holiday Season.
Information gathering is the first step when preparing to fly with a disability. A good starting point is taking a quick look at Reduced Mobility Rights best travel tips. 
It is important to remember that extra care may be required to meet your needs. For example, there are simple yet useful tips for flying with your personal wheelchair.
Cognitive impairments like autism, dementia and Alzheimer's should never be seen as an impediment to travel by air. Once again, preparedness is key to smooth sailing: Reduced Mobility Rights checklist and tips for flying with dementia are a good starting point.
Last but not least, one has to take new issues into consideration this Holiday Season: recent terror related events have had an impact on traveling altogether. Reduced Mobility Rights advice on the impact of heightened security levels on flying with a disability may prove very useful.
Wherever your travel plans will take you, Reduced Mobility Rights wishes you Happy Holidays.