Heightened security levels and flying with a disability
Written by Roberto Castiglioni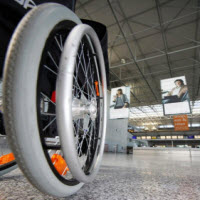 Ever since the tragic downing of a Russian jetliner over Egypt security levels have been heightened at airports across the world making flying with a disability a bit more challenging.
Passengers face longer queues at security checkpoints, immigration, and possibly longer waiting times at gates or on-board planes. 
Security levels are likely to remain high in the short and medium term hence we all need to learn the tips and tricks to make flying with disabilities a bit easier.
Seasoned travelers know the secret of seamlessly flying with a disability is preparedness. Reduced Mobility Rights have taken a closer look at what needs to be taken into consideration for smooth journeys in the months ahead.
One of the lessons learned from recent events in Egypt is that people traveling with their own wheelchairs may be asked to leave it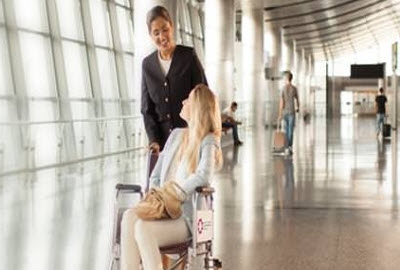 behind. In the days following the downing of Metrojet flight 9268 the UK Department of Transport ordered airlines to leave all checked luggage behind. The order included all wheelchairs and other mobility devices.
While most people may go about their normal lives with a standard wheelchair, some may struggle to find a suitable replacement on short notice. In light of the above, people who own bespoke chairs should plan for a suitable temporary replacement before traveling.
Toileting is an area requiring careful planning. It is becoming less rare to have to wait longer at the gate before boarding the plane, or having to remain on-board following a flight diversion or a security-related long delay.
One must also bear in mind not all airport gates are close to accessible toilets, and staff may not always be on hand to help during long delays. While on-board, toilets may not be accessible during the delay, and on-board aisle chairs may not be available.
There are a number of solutions to overcome toileting issues during unscheduled delays raging between drugs to slow down the way the body handles fluids and solids, drainage bags, adult diapers and other special clothing to absorb possible leakage.
Both Napoleon and Frederick the Great concurred on the concept that an army marches on its stomach, in other words people function effectively if they have been well fed.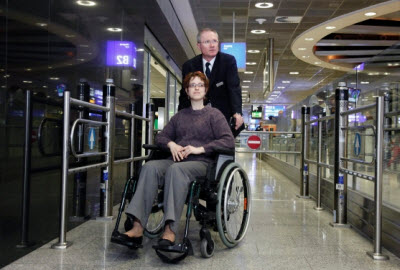 Food and drinks may also not always be within reach. Having a small supply of your favourite snacks and bottled water or juice is always a good idea. Please remember that drinks should always be purchased after clearing the airport security checkpoint. 
Certain countries may have restrictions on the type of food you can carry with you so it is always wise to check ahead of traveling to avoid having to discard food upon arrival.
Reduced Mobility Rights' readers know this website is the leading source of information on flying with dementia and other cognitive impairments. 
After consulting with other experts we have come to the decision to issue the following advice for people suffering from dementia, Alzheimer's and Autism.
At this time, people with cognitive impairments should not be flying alone. Requesting special assistance or notifying the airline of the condition may not be sufficient to guarantee a safe travel experience as busier than usual airport terminals, unexpected flight diversions, long delays and last minute cancellations may prove too hard to handle individually.