United App makes navigating US airports easier than ever
Written by George Sensalis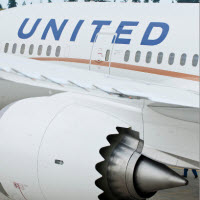 United Airlines customers flying through the airline's hubs in the continental United States will now find navigating through the airport easier and more interactive. 
The recently updated United Airlines mobile App now include:
Interactive indoor maps for its Chicago, Denver, Houston, Los Angeles, New York/Newark, San Francisco and Washington hubs, with more airports to be added soon;
"Indoor location" functionality, currently in beta testing for customers traveling through Newark Liberty International Airport, using beacons to help customers navigate the airline's Terminal C complex;
New self-booking functions that offer more options for faster re-booking in the event of a flight delay or cancellation;
The updates are available for iOS devices and are coming soon for Android devices.
The new, interactive maps enable customers to search quickly for nearby airport vendors and services such as restaurants, ATM locations or family restrooms, and enable travelers to easily navigate to gates throughout the terminal. Several airport maps also include navigation to rental car facilities and on-site airport hotels.
If customers have a boarding pass stored in the app, the map will automatically default to start navigation at that specific gate location. Alternatively, the user can place a pin at his or her current location to indicate where he or she is in the airport. The app will guide customers to their desired destinations within the terminal, estimating walk times to make flight connections that much easier.
United's mobile app has seen more than 20 million downloads since its launch in November 2013 and is one of the top-five travel apps in Apple's App Store. In 2014, United was the first U.S. airline to enable customers to scan their passports to check in for international flights via their mobile devices, and it was the first airline to partner with Uber for ground transportation services through the airline's app.