Disability and beyond: do airports for everyone exist?
Written by Roberto Castiglioni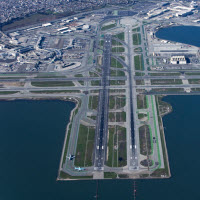 When approached by persons with disabilities I am often asked if the ideal airport, the one meeting the needs of every individual, exists. 
On paper, there are numerous airports for everyone. Mainstream media is littered with news on award winning airports. But when taking a closer look, one cannot avoid noticing the contrast between awarding criteria and real passenger experience.
To better grasp the divide, I have taken a look at comments real passengers post on the industry acclaimed rating site Skytrax.
Two weeks ago I wrote an article titled "Seoul Incheon airport proves all that glitters is not gold." The article questions ACI's ASQ survey.
With Incheon in mind, I went to look for comments on this airport. "This is a beautiful facility that suffers from the inability to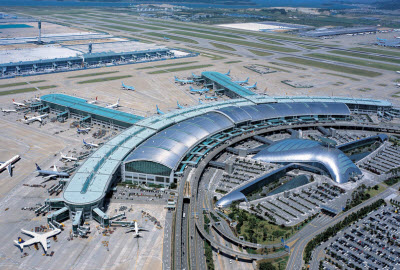 handle high volumes of passengers at peak periods," a frequent flyer posted on Skytrax."Three major issues on my last visit. Firstly, the train to arrivals was not frequent enough to handle high passenger volumes. Secondly, upon exiting the train, there is a single escalator leaving the train platform, leading to a huge crush as everyone exiting the train tries to access it. Finally - and probably worst - was immigration. Four desks were open to people with foreign passports - not nearly enough to cope with the number of arriving passengers."
Last week Heathrow Terminal 2, The Queen's Terminal, was named Airport of the Year at Air Transport World Annual Awards.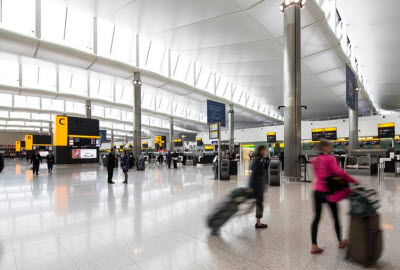 "London Heathrow Airport truly stood out for its exceptional project in the redesign of Terminal 2 and its demonstration of what can be achieved when airports and airlines work together. Heathrow and Star Alliance have produced a marvellous facility that is a win, win for its passengers in every respect," ATW Editor-in-Chief Karen Walker said.
But passengers seem to have a rather different opinion. "I have now used terminal 2 several times now and each time I return dreading the experience," a frequent user of Heathrow Terminal 2 said. "Queues everywhere at check-in, empty counters, the usual bling shops and too few eating and seating places. Designed by committee and approved by the usual BAA overpaid elite who care not a jot about their travellers, only revenue. Then on your return - the long walk to freedom! Endless corridors which tax the fittest and god help anyone suffering with leg problems. It is ludicrous to expect people to endure this with no seats anywhere and few toilets."
Last year, Abu Dhabi international airport won two Skytrax awards: Best airport in the Middle East and Best Staff service in the Middle East. But passengers comments on AUH on the Skytrax website are mostly negative. (link opens a new window)
"I am a frequent traveller and I have seen my share of dysfunctional airports, but nothing compares to the Abu Dhabi airport," a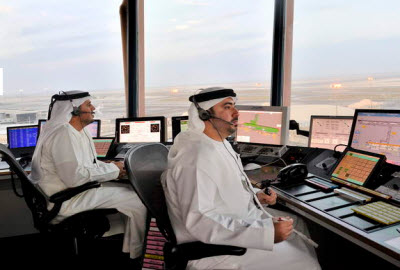 frequent flyer said. "It did not catch up with its growth over the past few years, and passengers have to pay dearly for that shortcoming. It took me 2 hours from stepping into the building until I reached the gate. There are long queues everywhere, check in, passport control, security, and even toilets. Staff is stressed and grouchy. There are, at peak hours no seats anywhere in, or near the gates."
The dichotomy between Awards and the real passenger experience is all but stunning. I must state I intentionally picked comments posted by non-disabled passengers. I'd rather not even begin to think of the devastating impact these passenger experiences would have on disabled people.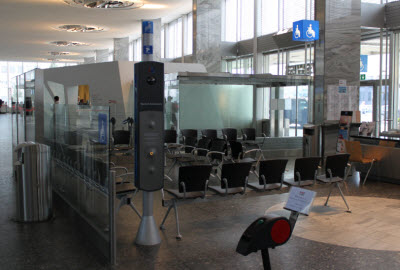 Going back to the original question, it is only correct to say airports for everyone exist. Interestingly, they do not receive as many awards as the others.
Zurich airport is ranked number five in Europe by the ACI ASQ Award system, and ranks number eight in the Skytrax Top Ten Airports in 2014.
Once again, real passengers beg to differ. "Great airport, the model of what an airport should be. Efficient, organized, smooth, easy to find your way and great shopping areas," a frequent flyer said on Skytrax. "Regardless of awards are ratings, one of the very best airports there is."
In the SkyTrax Passengers' Choice Awards for 2014 San Francisco International airport ranked third in the "Best Airports Worldwide (40 million to 50 million passengers)" category, after Seoul Incheon and Kuala Lumpur International Airports. SFO also rated fourth in the "Best Airports in North America" category and fifth in the "Best Staff (Customer Service) in North America."
"Terminal 2 at SFO was completed in 2011 and is in my opinion the best airport terminal in the USA, hands down," a frequent flyer
said. "Terminal 2 at San Francisco is clean and TSA lines are generally short and efficient. I mainly take the redeye to Washington DC (IAD). The overall Terminal feel and look is clean, reducing your traveller's stress immediately. This Terminal should be the blueprint/case study for American airports to study."
As I said a fortnight ago, time has come to review the criteria used to rank airports. Crucially, elements like accessibility and features for passengers with disabilities should gain weight in the raking process. I firmly believe that the airport that gets it right for disabled people gets it right for everyone.
I am looking forward to next week's session on ageing passengers and passengers with reduced mobility I am chairing at the Passenger Terminal Conference in Paris. I think this session will provide airport operators insight, tips and suggestions to help them make every passenger journey better.