Seoul Incheon airport proves all that glitters is not gold
Written by Roberto Castiglioni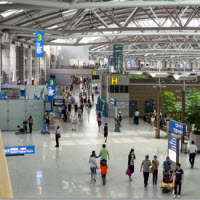 Winner in two categories of the annual ACI ASQ survey, Incheon International Airport is, in our opinion, living proof that all that glitters is not gold.
On February 16, the worldwide association of 1,860 airports Airports Council International announced the results of its annual ASQ survey.
The Airport Service Quality (ASQ) survey is an annual passenger satisfaction survey; over 550,000 international passengers at airports around the world took part in 2014.
Incheon received the highest scores in the categories of Best Airport in Asia-Pacific and Best Airport with over 40 million passengers. Changi Airport of Singapore and Beijing Capital International Airport came second and third in both categories.
This website often questions criteria used in airports' surveys. Elements like airport accessibility, availability of information, and support for passengers with special needs should bear weight in any airport survey.
Leaving accessibility to the side, we reviewed information these three airports provide on their websites about services available to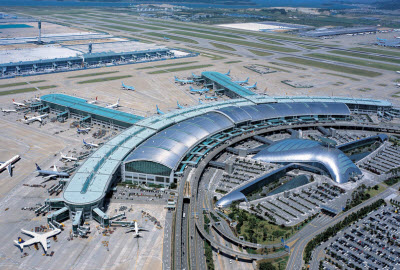 passengers with special needs.
Beijing and Singapore have some information for disabled people; surprisingly, Incheon does not. We browsed Seoul's airport website left and right and found no information about services available to passengers with disabilities.
We have then analysed the information Beijing and Singapore airports give people with special needs and found Beijing (link opens a new window) slightly better than Singapore (link opens a new window). 
But in terms of quality of services available to passengers with reduced mobility the Chinese airport tops Singapore. Beijing offers disabled people free wheelchair service while Changi offers the service for a fee (SGD 15 per hour).
What about Asia-Pacific's best airport? We cannot tell because no information was found on Incheon's website.
The reason we are making a big issue about information is simple. People with disabilities need to plan their journey well before getting to the airport. The more information they can gather the better their journey will be. Not giving information essential to passengers with special needs or making it very difficult to find taints an airport's reputation.
We look forward to meeting management from these fine airports at the Passenger Terminal EXPO in Paris to talk about what can be done to help disabled people enjoy seamless airport journeys.
Do you need help when traveling by air? How important is access to information in preparation for your journey? Have your say on Reduced Mobility Rights Facebook page or tell us your story using the contact form.