US air travel disability complaints soar in October
Written by George Sensalis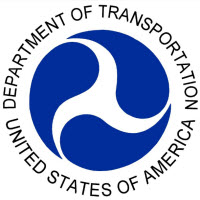 Data from the DOT Air Travel Consumer Report shows 65 disability related complaints in October 2014, up from 49 in 2013.
The number of complaints logged in October also exceeds the 59 filings the Aviation Consumer Protection Division received in September 2014.
Among US carriers, American Airlines received eleven complaints, while United and US Airways received ten each. Delta Alr Lines received seven disability-related complaints.
Among international airlines, Air Canada received two complaints, while British Airways, Lufthansa, Avianca, Ethiopian, Etihad, and Qatar Airways received one each.
The British Airways complaint concerns a disabled man hurt after Heathrow helpers drop him on BA flight. Heathrow assistance admits Mr Tim Wilson's experience "was not correct or at all pleasurable." The airline denies any wrongdoing. 
The consumer report includes data on tarmac delays, chronically delayed flights, and the causes of flight delays filed with the Department's Bureau of Transportation Statistics (BTS) by the reporting carriers.  The report also has statistics on mishandled baggage, and consumer service, and discrimination complaints received by DOT's Aviation Consumer Protection Division.
Link to Air Travel Consumer Report