Disabled man hurt after Heathrow helpers drop him on BA flight
Written by Roberto Castiglioni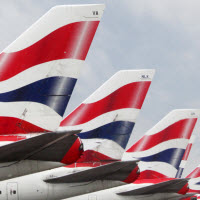 A disabled man bashed his face on a bulkhead after Heathrow airport helpers dropped him while getting him on a British Airways flight to America.
Timothy Wilson and his wife Andrea had planned to celebrate their 10th anniversary in America. In the morning of 8 September the couple arrived at London Heathrow, starting point of their journey to Las Vegas.
Timothy travels with a personal wheelchair and booked assistance through British Airways ahead of his flight. "We checked in and checked with BA staff help was booked. We were told to be at the gate 40 minutes early for pre-boarding," Tim said. 
Heathrow helpers showed up one hour after Tim's scheduled boarding time and rushed to get Tim on board the airplane and onto his seat. "They lifted me onto the aisle chair but in the hurry didn't put me in the middle of the seat so I was leaning to the side," Tim said. "It felt very embarrassing being taken the full length of the plane passed everyone who knew they had been sat in their seats for half an hour waiting on me."
Tim's disappointment for the long wait and the humiliating parade in front of other passengers was soon to be replaced by horror and physical pain.
"When they got to the seat they took off the straps and lifted the armrests and let me go," Tim recalled with horror. "I was leaning so much to the side I fell out the left of the seat, smashing my face against the bulkhead as I fell to the side. My wife screamed and helpers could catch me before I fell out of the seat."
The fall left Tim shaken and in pain. "Injury wise, I bashed my face as I fell out of the chair to the side," He said. "I had a sore face and achy jaw for a couple of days."
"Mr and Mrs Wilson were made to wait far too long for boarding and I can only apologise for the wait they endured," A manager for OmniServ, the company providing wheelchair service at London Heathrow airport said. 
Talking about the incident on board the aircraft, the OmniServ manager observed helpers stopped Mr Wilson's fall as he slipped when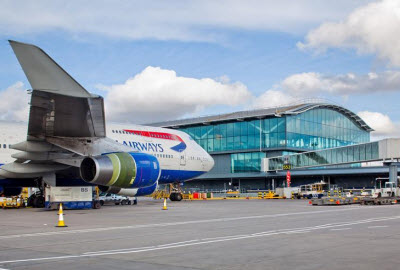 undoing the straps. Both agents acknowledged he made a comment about hitting his head but denied this happening. "Mr Wilson's experience was not correct or at all pleasurable," the manager said.
OmniServ is part of AirServ, a company which employs 8,000 people worldwide and provides services at airports throughout the United States and United Kingdom. 
AirServ has been under the spotlight for underpaying wheelchair agents in the United States. Last July, the company agreed to pay full restitution plus penalties to 300 JFK wheelchair agents as part of a settlement with New York's Attorney General's Office.
"The system is always on a knife edge, helpers always have to rush about and this means that if something goes wrong everything falls apart; in my experience, it's the norm for helpers to arrive late," Tim said "I'm concerned for the way OmniServ work: if you don't give people time to be careful and do things properly, accidents occur."
Mr Wilson had something to say on how people with severe mobility impairments are helped board and deplane. "It boggles my mind it's still common practise at Heathrow to lift people manually instead of spending a little money to buy a sling or a hoist."
Mr Wilson filed a complaint with the Aviation Consumer Protection Division of the US Department of Transportation. All airlines operating flights from and to the United States must follow the Air Carrier Access Act, the American rule protecting the rights of passengers with disabilities travelling by air.