Blind Man Sues Delta And TSA Following Air Marshal Assault
Written by Roberto Castiglioni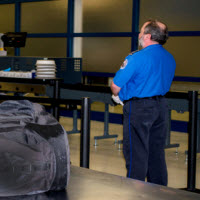 Legally blind attorney Ronald Gardner is suing Delta Air Lines and the TSA after a Federal Air Marshal assaulted him on a flight from D.C. to salt Lake City.
In the Federal suit filed on October 14 in U.S. District Court in Salt Lake City, Mr Gardner alleges a Federal Air Marshal assaulted and harassed him on a Delta Air Lines flight from Washington D.C. to Salt Lake City.
The legally blind man alleges the air marshal assaulted him by pushing his seat from behind. The suit states the air marshal blocked Gardner from leaving the plane after it landed. According to the filing, the Federal agent continued harassing the blind man verbally as he walked through the airport after leaving the aircraft. Ronald Gardner also alleges Delta employees did not protect him from the abuse.
According to the suit, Gardner has suffered post-traumatic stress disorder, anxiety, depression, panic attacks, vivid nightmares and a fear of public places following his dreadful experience.
The suit accuse TSA and Delta Air Lines of negligence, intentional infliction of emotional distress, and false imprisonment. Delta Air Lines is also accused of violation of Air Carrier Access Act, the US law protecting the rights of the disabled traveling by air.
Both Delta Air Lines and the TSA declined to comment as it is their policy not to comment on a pending lawsuit.
According to the TSA website, Air Marshals "rank among those Federal law enforcement officers that hold the highest standard for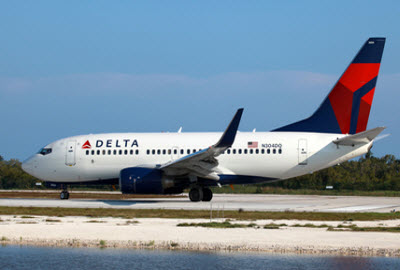 handgun accuracy. They blend in with passengers and rely on their training to protect the flying public."
Some years ago, a CNN investigation accused TSA of hyping the numbers of manned flights and of poor quality training. According to Congressman John J. Duncan, the Federal Air Marshal program has led to only 4.2 arrests a year, at an average cost of $200 million per arrest.
In February 2011, the US Department of Transportation fined Atlanta based Delta Air Lines $2 million for violating rules protecting passengers with disabilities. The fine was the largest penalty the U.S. Department of Transportation ever assessed against an airline.
Last May, A SEIU Union report put Air Serv, Delta Airlines contracted wheelchair assistance provider at Minneapolis International airport, under scrutiny for providing poor training, slow assistance, and for paying low wages.
Related Articles
DOT Report Says Delta Violated Disability Law in Crawling Man Incident
DOT Reviewing Minneapolis Delta Wheelchair Workers Report