DoT Report Says Delta Violated Disability Law in Crawling Man Incident
Written by Roberto Castiglioni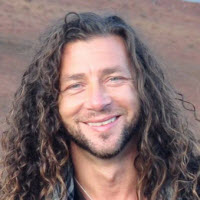 The US Department of Transportation report on the incident of a disabled man who had to crawl off an aircraft found Delta Air Lines violated 14 CFR Part 382 rules.
Reduced Mobility Rights obtained copy of the Investigation Summary Sheet (case number KC2012100022) concerning the complaint filed by Mr Kanaan on October 3rd 2012 with the US Department of Transportation.
On March 18 2013, the Office of the Assistant General Counsel for Aviation Enforcement and Proceedings, Aviation Civil Rights Compliance Branch, replied to Dr. DreamingBear Baraka Kanaan stating Delta Air Lines violated 14 CFR Part 382.95, the rule stating "airlines must promptly provide or ensure the provision of assistance requested by or on behalf of passengers with a disability in enplaning and deplaning."
The report sheds light on the dynamics of the incident leading Hawaii resident Mr Kanaan having to crawl off the aircraft at Nantucket airport on July 27, 2012.
In his complaint, the disabled man stated he had pre-booked assistance. "Yes, I booked help in advance, six months out, two weeks out, and again a few days before I left. It was crucial as I was having a spinal fusion surgery only days after this trip," he told Reduced Mobility Rights on Monday.
The Dot report quotes a letter of Delta to Dr DreamingBear dated November 21, 2012, in which the airline confirmed receiving "advanced wheelchair request indicating the he required assistance to, from and between gates and a request for assistance to his seat by an aisle chair."
Delta told the DoT ground personnel had not been advised that there was a passenger requiring transfer assistance on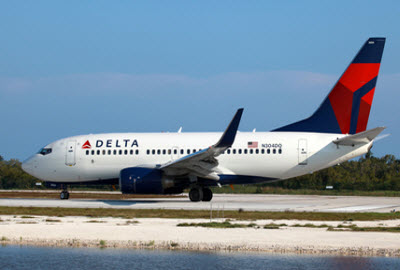 board flight 4110.
The airline said its lead agent on site offered Mr Kanaan the option of waiting until a mobile ramp owned by JetBlue Airlines would become available but the man declined the offer and chose to crawl off the aircraft, descending the stairs on his backside with the assistance of an agent. Delta denied a violation of Part 382.  
"I was forced to crawl through Delta's aircraft, up and down the stairs of its airplane, and across the tarmac to retrieve my wheelchair because they were unwilling or unable to get access to the federally-required aisle wheelchair and the lift to raise and lower me from the plane," Mr Kanaan said.
"The information received by the Department is sufficient to determine that Delta violated Part 382.95 by failing to provide deplaning assistance in a timely manner," the DoT report states.
In February 2011, the DoT fined the Atlanta based airline $2,000,000 for violating rules protecting passengers with disabilities. This fine was the largest penalty the U.S. Department of Transportation ever assessed against an airline.
"Delta continually looks for ways to better support our customers, especially those who require extra care or assistance. It is our policy to fully comply with all applicable rules and regulations governing accessibility for customers with disabilities which includes providing timely assistance during the boarding and deplaning process on Delta aircraft and in airport facilities around the world. We take very seriously this customer's claims," a spokesperson for Delta said. "We cannot comment further as this case is in litigation."
"I didn't seek out this experience, nor do I wish to be the poster child for the mistreated, but someone has to take a stand (as it were) against this outrageous behaviour, we need a civility rights movement in our nation," Baraka Kanaan said. "No one, able bodied or not, should have to endure such abuse."
In an enforcement case, the DoT is limited to issuing cease and desist orders and assessing civil penalties not to exceed $27,500 per violation. Mr Kanaan's complaint was entered in the DoT's computerized industry monitoring system and in the monthly Air Travel Consumer Report.
On 23 July 2013 Mr Kanaan's attorneys filed a lawsuit against Delta Air Lines. The lawsuit seeks damages for physical and emotional harm, as well as punitive damages. 
Copyright notice:picture of Dr DreamingBear Baraka Kanaan courtesy of Mr Kanaan
Do you require assistance when traveling by air? Have your say.