Delta Neglect People With Disabilities Critical Report Says
Written by George Sensalis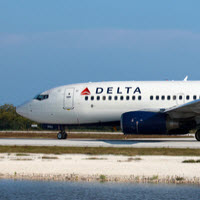 A report filed by the Service Employees International Union (SEIU) Local 26 accuses Delta AirLines of continued failure to provide adequate service to passengers with disabilities.
The Union's critical report opens with a quote of Kleo King, senior vice president of Accessibility Services and Able to Travel for United Spinal Association. "When the Air Carrier Access Act was passed in 1986, things were progressively getting better, then it plateaued, and now we're getting more complaints again."
The report highlights some of Delta's most common violations:  causing passengers to miss flights due to failure to provide requested wheelchair service; leaving passengers at the wrong gate causing them to miss their flight; forcing passengers to wait an hour or more for a wheelchair in the terminal.
Other significant disability related complaints filed against Delta included leaving a blind woman alone in a wheelchair on a moving walkway; failing to bring an 81-year-old man to a hotel after cancelling his flight, forcing him to sleep in a wheelchair; and causing an elderly couple in wheelchairs to miss an international flight because Delta failed to board them.
In 2011, Delta had to pay a record- breaking fine of $2 million, the largest penalty ever assessed an airline by the U.S. Department of Transportation in a non-safety related case. The Transportation Department found a substantial number of "egregious violations" by Delta of the federal Air Carrier Access Act (ACAA).
In the months following the huge fine, Delta was again accused of neglect towards passengers with disabilities after cabin crew humiliated war veteran and double amputee Marine Corporal Christian Brown to the point of tears. 
In April 2014, Delta Air Lines reached a settlement with one of its passengers regarding an incident from 2012. Baraka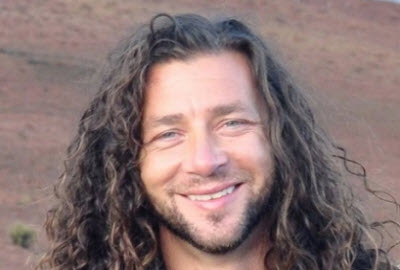 Kanaan, who is unable to walk due to severe spinal injuries suffered in a car accident in 2000, was forced to crawl across the tarmac, up and down the stairs of an airplane, down the plane's aisle, and out of and into his seat on the plane on two separate trips. 
"I was forced to crawl through Delta's aircraft, up and down the stairs of its airplane, and across the tarmac to retrieve my wheelchair because they were unwilling or unable to get access to the federally-required aisle wheelchair and the lift to raise and lower me from the plane," Mr Kanaan said.
The DoT report found Delta violated disability Law in Mr Kanaan's incident. "The information received by the Department is sufficient to determine that Delta violated Part 382.95 by failing to provide deplaning assistance in a timely manner," the DoT report said.
In its recommendations, the "Able, Not Willing" report says Delta should require adequate staffing levels, pointing out that when passengers miss flights due to a shortage of wheelchair attendants or cart drivers, those passengers are being discriminated against on the basis of their disability and are not receiving the equal access to which they are legally entitled.
"Delta Air Lines is closing existing gaps in operation by reviewing best practice guidelines and working with disability associations to identify ways to better support the needs passengers with disabilities," a spokesperson for the airline told Reduced Mobility Rights.
Click here for a full copy of the "Able, Not Willing" report.