Easyjet Disabled Passengers Satisfaction Hits All Time High
Written by Roberto Castiglioni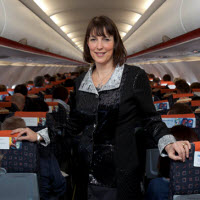 Carolyn McCall's hard work in promoting access to air travel for passengers with disabilities is paying off, an Easyjet survey suggests.
Airlines are surveying customers' satisfaction with greater frequency to better understand and address the ever evolving needs of travellers.
In recent times, greater focus has been placed in understanding the needs of disabled passengers. Providing better service to customers with disabilities has become a top priority in the airline business. In this respect Easyjet has been consistently setting new benchmarks in the airline industry.
Carolyn McCall is not the kind of person who backs off when new challenges arise. The woman at the helm of Easyjet has a rock solid determination in making the airline Europe's favourite. She and her management team are crafting the growth of the business with a blend of down to hearth common sense, cutting edge innovation and strategic vision. 
The easyjet special assistance advisory group was created to best address the needs of passengers with disabilities by providing the airline independent advice on policies, guidelines and practices. The group is chaired by a visually impaired seasoned frequent flyer, Rt Hon David Blunkett MP.
Hard work pays off, and the easyjet experience confirms the rule. A recent passenger survey shows that satisfaction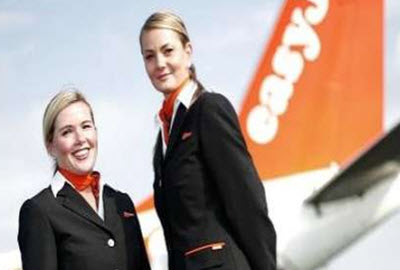 among passengers with special needs increased from 86% in 2010 to 87.6% in 2012. 
Percentages alone may not provide the full picture. In 2012, easyjet carried over 700.000 disabled passengers. To use a
 term of comparison, last year easyjet carried more passengers with special needs than the people living in Sheffield's metropolitan area (685.000).
Other indicators confirm the growing levels of satisfaction. 92% of the over 1,700 passengers with disabilities surveyed would recommend easyjet to friends or family; 43 said the airline would be their first choice for future travel.
Surveying customers also helps define areas with room for improvement like allocated seating for passengers with reduced mobility, and quality of assistance at some airports. 
Because of the nature of its network, with the majority of flights being less than two hours, easyjet has yet to adopt on board aisle chairs. Passengers with severe mobility restrictions are often allocated seats closer to lavatories; however, for safety reasons, passengers with reduced mobility are allocated window seats, which make it difficult to move about the cabin unaided.
European air travel Equality law, Regulation (EC)1107/2006, does not require airlines to store aisle chairs on board the aircraft. 
The quality of airport assistance is the other area requiring attention and action. Survey data shows that poor assistance levels at the airport are negatively impacting the overall passenger experience.
Dividing the experience in three segments, departure, in flight, and arrival, easyjet in-flight services emerge as clear winner, scoring 98% per cent in travellers satisfaction, another confirmation that the airline's hard work is paying off.
Related articles
Easyjet Makes Booking Special Assistance Easier