Easyjet Makes Booking Special Assistance Easier
Written by Roberto Castiglioni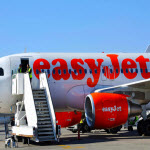 The launch of a dedicated special assistance call centre and free numbers are signature features Easyjet introduced to make travel easier for passengers with special needs.

 

Passengers with disabilities often complain having to pay hefty phone charges to notify airlines of their travel needs. As of 1st April, passengers with special needs may call easyjet's special assistance team free of charge from landlines. By comparison, Ryanair charges 10p per minute, and British Airways 5p per minute for the same service.

 

United Kingdom residents may call easyjet special assistance call centre number 0800 998 1130 free of charge from landlines. The special assistance team can be reached daily between 8am to 8pm.

 

The service is free of charge from landlines, and available daily between 10am and 6.30pm in France (0805 080 394), Germany (0800 723 7965), Italy (800 582 666), Switzerland (900 809 746), and the Netherlands (0800 0202 754).

 

Reduced Mobility Rights paid a surprise visit to the newly inaugurated special assistance call centre on 14 May. The team consists of 19 agents operating in a dedicated area of the European based call centre of the airline. All agents are fluent in English and one of the following languages: French, Italian, German, Dutch, and Spanish.

 

Multilingualism and disability awareness, full knowledge of all aspects of special assistance and customer service are skills common to all staff.

 

During the visit, we had the opportunity to observe three staff members during their working hours. A blend of professionalism, courtesy, and genuine understanding of the needs of passengers was the key trait common to all three agents.

 

Personal disability awareness is the common denominator of this group. Speaking with agents we learned

that all members of staff have a family member, a relative or a close friend with special needs. Some agents volunteer with charities helping disabled people.

 

Our investigative mission did not go unnoticed to the Chief Executive of easyjet. "I'm delighted that the members of easyJet's special assistance advisory group are taking such a proactive role in evaluating how we do things. The group's insight and advice helps us to make travel easy and affordable for all our passengers." Carolyn McCall said.

 

In the past few years easyjet has been working relentlessly on disability awareness, constantly introducing changes to improve the travel experience of passengers with special needs. This hard work is setting a new benchmark in access to air travel.

 

About the author

 

Founder and Editor-in-Chief of Reduced Mobility Rights, Roberto Castiglioni is an expert of airport accessibility, management and support procedures of passengers with disabilities and air travel related disability regulations. He has been a frequent flyer for the past three decades and has several years of experience as travelling partner of a passenger with reduced mobility.

 

Roberto provides accessibility and access consulting services to airports and airlines. He is a member of the UK Civil Aviation Authority Access To Air Travel Working Group. He is also a member of the Easyjet Special Assistance Advisory Group. Esaag provides Easyjet with strategic guidance and practical advice on the evolving needs of passengers requiring special assistance.