Easyjet CEO Carolyn McCall Apologises to Martin Sabry
Written by Roberto Castiglioni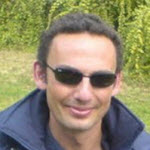 Carolyn McCall OBE, Easyjet's Chief Executive Officer, apologised in person to Martin Sabry, the disabled man thrown off a flight on 4 January.
"Our chief executive Carolyn McCall called Dr Sabry directly to apologise," Anna Knowles, Easyjet Corporate Communications Manager told Reduced Mobility Rights.
Earlier Catherine Lynn, Director of Easyjet Customer Services, confirmed mistakes were made in the handling of Mr Brady on 4 January 2012. 
"Certainly this is not the experience that we want to give to any of our passengers, particularly passengers who have mobility difficulties," said Mrs Lynn. "It has gone wrong, we have made some mistakes, and we are doing a full investigation."
After boarding Easyjet flight 5053 on 4 January 2012, Mr Sabry under scrutiny of the flight purser who had him removed from the airplane after having him read the safety instructions card in front of all other passengers.
The investigation into the actions of Purser "Rob" and Captain "Vince" is unlikely to trigger a disciplinary action. "The investigation is primarily to understand what happened and learn lessons for the future," Anna Knowles explains.
On Wednesday, Reduced Mobility Rights was first to report of the intervention of the Civil Aviation Authority. In relation to the Dr Sabry's situation, we have been in touch with EasyJet regarding the incident, to remind them of their obligations to people with reduced mobility," a CAA spokesperson said.
Easyjet confirms the contact while throwing water on fire. "We speak to the CAA all the time and so have discussed this with them," the Easyjet spokeswoman told us.
While Easyjet track record on discrimination against the disabled is not encouraging, Carolyn McCall is reported making an unexpected offer to Martin Sabry.
"Our CEO asked Dr Sabry if he would be interested in helping Easyjet in any future consultation we undertook on passengers with reduced mobility," Anna Knowles revealed.
The offer projects Martin Sabry from victim of discrimination and humiliation to consultant on issues with passengers with reduced mobility, an unexpected outcome in this otherwise hideous situation.