Australian Airlines Becoming Increasingly Disability Unfriendly
Written by Roberto Castiglioni
If you're a wheelchair user or have a disability, there's a good chance that you're already aware of the increasing disability unfriendliness of some Australian airlines.
While Qantas' reputation has improved over the years, its fully owned low-cost carrier Jetstar constantly makes headlines as disability unfriendly airline.
Qantas and Jetstar are currently facing a disability crisis that is taking a serious toll on many individuals and families in Australia.
Indeed, one of the main concerns of those with disabilities traveling via Qantas or Jetstar is that the airlines are not always well-equipped to deal with those with specific needs, such as those who require assistance using a wheelchair.
Many disabled passengers are left stranded and without any relief in sight, as the airlines continually refuse to provide accessible air travel. Wheelchair passengers are especially at risk, as these airlines do not provide assistance when boarding or disembarking aircraft.
Zoe Simmons needs her wheelchair to maintain her mobility and independence. So when her wheelchair was damaged while she took a
flight from Sydney to Canberra last week, it was a big deal. To make things worse, Qantas initially refused to repair it.
Qantas' customer care team initially told Ms. Simmons that they considered the damage to be "minor." However, she said that the damage meant she was unable to safely use her wheelchair and would need to buy a new one.
The airline later apologized and accepted responsibility for the damage caused to Zoe's wheelchair. However, they only did so after she spoke out about the incident on social media and her story gained traction. Zoe thinks that if she had not been so vocal, the airline would not have taken any action.
Brad Wszola, 50, suffered a spinal cord injury in 2016 that resulted in him having to use a wheelchair. He was not able to navigate the gap between the air bridge and the plane when boarding a Jetstar flight from Darwin to Cairns on 12 August.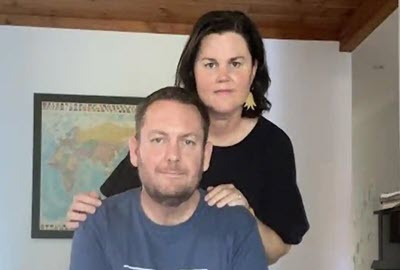 When his wife asked airline agents for a ramp to bridge the gap, she was told that Darwin airport did not have it. Brad had to be manually lifted over the gap to transfer to the aisle wheelchair provided inside the plane. This was a very difficult and humiliating experience for him and his wife. He said he was made to feel like a "second-class citizen".
In a shocking statement, Jetstar said that their "operational requirements as a low fares airline, together with safety and other obligations, mean that Jetstar is only able to provide limited specific assistance to passengers, including to passengers requiring wheelchair assistance."
Jetstar has been widely criticized for its discriminatory business practices. Despite this awareness, Australian authorities have been reluctant to take a stand and force the company to become more inclusive. This hesitance is concerning, as it suggests that Jetstar is able to continue operating in a way that discriminates against disabled people.