How to fly with cerebral palsy a comprehensive guide
Written by George Sensalis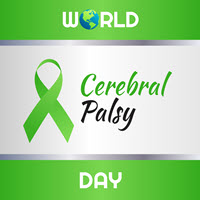 There are countless things to consider when planning your travel plans: budget, destination, and weather, but one consideration that often goes unmentioned is your disability. Yes, flying can be daunting for anyone, but imagine the challenge faced by someone with cerebral palsy, a condition that causes mobility impairments. Luckily, traveling with this condition is easier than ever before.
Disability travel is a growing industry and there are a number of resources available to help you make the most of your trip. From airports and airlines that are more accommodating than ever before to cabin crew and other travel companions who are knowledgeable about disabilities, traveling with cerebral palsy can be a liberating experience. If you're looking for tips on how to make your travel experience as smooth as possible, be sure to check out our blog post on how to fly with cerebral palsy. Here, you'll find information on everything from in-flight assistance to free wheelchair service, as well as other useful resources.
Cerebral palsy (CP) is a condition that affects movement and muscle coordination. The most common type of CP is spastic CP, which causes stiffness and difficulty coordinating movements. CP can also lead to problems with walking, balance, swallowing, and breathing.
CP can be a serious disability, but with the right support, many people with CP find that they can live active and full lives. CP can also be a huge asset. For example, people with CP often have good problem-solving skills and can be especially skilled at multitasking.
There are many other resources available to people with CP when traveling. For example, many airports have dedicated desks that provide information about traveling with a disability, and many airlines have in-flight assistance programs that can help with everything from getting a wheelchair onto the plane to getting help with making various food choices.
While traveling with CP can be challenging at times, it can be done with confidence, thanks to the many resources available to help.
The challenges of flying with cerebral palsy
There are a few challenges that people with cerebral palsy face when flying, but with a bit of preparation and assistance from airport
personnel and airlines, flying can be a great experience for everyone. Disability awareness is a vitally important part of flying with CP, and it is important to let your airline and airport know in advance if you have any special needs.
Airlines tend to be very accommodating when it comes to providing assistance and services for people with a disability, and most will have a wheelchair or assistance dog on standby to help with any need that may come up. The cabin crew is usually well-trained in how to best accommodate someone with a disability and will be more than happy to answer any questions that you may have.
There are also a number of other resources available that can help make travel with CP a more enjoyable experience. Free wheelchair service is available at most airports around the world. Free assistance is also available at many airports and can be used to get around the airport or to get to your gate.
Tips for flying with cerebral palsy
Because cerebral palsy makes it difficult for some people to move around, flying can be a challenge. However, with a little knowledge and some tips, flying can be more manageable for those with cerebral palsy. Here are some tips for flying with cerebral palsy:
1. Check with your airline about their disability policies. Some airlines have special disability policies that may make traveling more manageable for those with cerebral palsy.
2. Arrive at the airport well before your flight. This will give you plenty of time to check in and have any necessary paperwork completed.
3. Bring all of the documentation that your airline may require, such as a doctor's note and a travel insurance policy.
4. Request a wheelchair or other form of in-flight assistance. This will make traveling much easier.
5. Ask your airline what they can do to help make your journey easier. Most airlines and airports offer free wheelchair service and other forms of assistance.
6. Be prepared for delays and cancellations. Airlines can be unpredictable, and sometimes things can happen that prevent flights from taking off or landing. Be prepared for any delays that may occur.
7. Be prepared for boarding
What to do if something goes wrong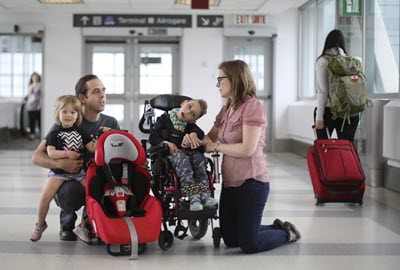 If you have an incident while flying with cerebral palsy, there are a few things you can do to help minimize the damage and make the experience more convenient and comfortable for you. First and foremost, be aware of your surroundings and be cautious while on the plane. Speak to your cabin crew if you have any questions or concerns about how you should be traveling. Make sure to pack everything you need for an emergency, and make sure to bring your medication with you in case you need it during your flight. If you experience any issues during your flight, be sure to speak to your airline or airport assistance as soon as possible. In-flight assistance can often help with completing common tasks, like getting food or drink, changing your seat, or assisting with toileting. Many airlines offer free wheelchair services and free assistance for people with mobility problems. Keep in mind that not all airports are wheelchair accessible, so be sure to ask about services in advance. Finally, be prepared to deal with any unexpected challenges that may arise. By being proactive and planning ahead, you can travel with confidence and ease, knowing that you will have the assistance you need if things go wrong.
Resources for flying with cerebral palsy
Resources for flying with cerebral palsy can be found online, in airports, and in airline offices. Many airlines have disabilities-friendly programs that offer discounted rates for passengers with cerebral palsy. Airport assistance includes free wheelchair service and free assistance. In-flight assistance can include helping passengers with their bags, getting them food and drinks, and interpreting information on screens. Other useful resources for flying with cerebral palsy include holiday assistance programs, travel advice, and support groups.
Reduced Mobility Rights is a valuable resource for individuals with all kinds of disabilities. The website provides a wealth of information on everything from flying with a disability to getting the right support at the airport. To make the transition to flying with a disability as simple and stress-free as possible, bookmark Reduced Mobility Rights and visit us frequently for updates, information, and advice.
If you are looking for information and support regarding cerebral palsy, Cerebral Palsy Guide is a great resource. Based in the United States, CPG is dedicated to educating individuals and families about all aspects of cerebral palsy. They strive to provide answers and guidance to ensure that families receive the assistance they need to improve their overall quality of life.
On the website, you can find information about various topics related to cerebral palsy, such as causes and risk factors, treatment options, and ways to cope with the challenges of living with the condition. You can also read stories from other families dealing with cerebral palsy, and find links to resources and support groups.