The Guide to Frankfurt Airport and What Disabled Passengers Need to Know
Written by George Sensalis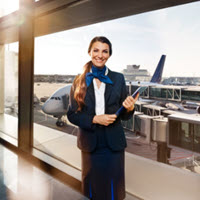 The Guide to Frankfurt airport and what disabled passengers need to know is a resource for disabled passengers who are traveling through the largest German airport. It provides information on how to get around, what facilities are available, what to do if you are traveling with a service dog and what you need to know about traveling with a wheelchair.
This guide is aimed at helping disabled passengers get to and around the airport. We have included information on getting to the airport and where you can go if you need assistance.
Making Your Way Through the Airport with Disability Needs
The most important thing to remember is that you are not alone. You have the right to be seen, heard and respected. You have a voice and you must use it.
This guide is about how disabled people can make their way through Frankfurt airport with their disability needs. You will find useful tips on how to make your way through the airport as a disabled person, including where to find assistance and what kind of accommodations you might need at the airport.
Getting to Frankfurt Airport by Train
There are many ways to get to the airport, but public transport is usually the most affordable. Considering Frankurt's close proximity to public transport, it may well be your best option.
Don't forget to file your request separately for Deutsche Bahn's assistance. To book assistance, use the registration form at https://www.bahn.de/handicap . In order to get your mobility assistance from Deutsche Bahn, you need to register in advance ( at least one day) via their Mobility Service Center.
Disabled passengers arriving at the airport at a long-distance train station or regional train station will be met by an employee of Deutsche Bahn and helped to one of the information desks of Deutsche Bahn. Deutsche Bahn will inform the Mobility Assistance Department of Frankfurt airport that you are onsite and can be picked up. About 10 – 15 minutes later an assistance agent from the airport will meet you with a wheelchair or a buggy and assist you to the check-in and all the way through your departure gate.
Persons with disabilities who are leaving the airport by train will be greeted by an airline employee at the aircraft and escorted to the long-distance or regional train station. Once you arrive at the train station, Deutsche Bahn employees will take over and help you on board.
Getting to Frankfurt Airport by Car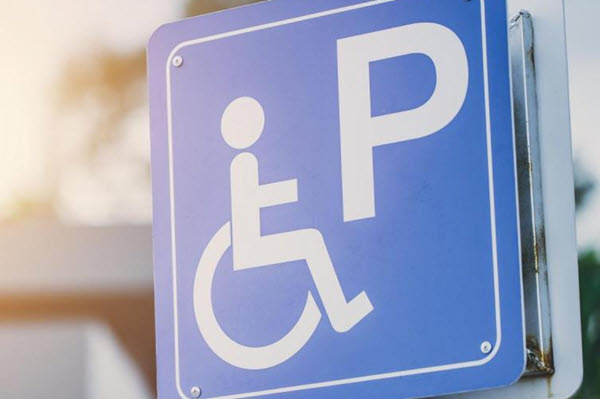 If you want to get to the airport by car and wish to park there, disabled parking spaces are located in Terminal 1, entrance P4 "Business Parking", level 2, parking row 225, as well as in Terminal 2, entrance P8, level U4, parking row U417.
At the entrance to the parking row, press the call button on the entry device. The service team will give you access to the area. Remember to display your blue badge clearly visible in your vehicle.
You can also park (short stay) for 3 hours free of charge on P39 in Terminal 1 and on P19 in Terminal 2 to get in and out or to load and unload baggage. Announce your presence when you are at the entry gate and display your badge clearly.
You can call the Fraport Communication Center at (49) (0)1806-3724636 if you need help from the car park to the meeting point.
Meeting Points for Disabled Passengers
The location where disabled passengers wait for assistance from the airport staff is called the meeting point. At Frankfurt Airport, there are several meeting points across Terminal 1 and one in Terminal 2. In addition to meeting points, there are several Infogates across the entire airport building.
In Terminal 1, Meeting points are located at the airport information counter 1, departure hall B, airport information counter 14, arrival hall B, and service point T1, departure hall B (center). There is also a medical facility located in the corridor between departures hall B and C.
In terminal 2, the meeting point is located by the central service point on level 2 in the middle of the terminal building.
Passengers are also welcome to report directly to their airline check-in desk which will then contact assistance services on their behalf.
What Type of Assistance Should Disabled Passengers Expect at Frankfurt Airport?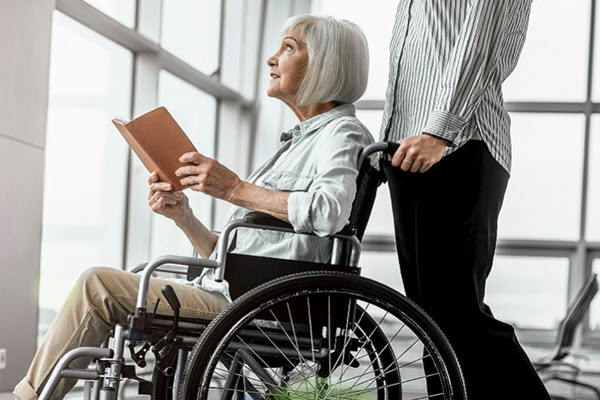 The airport has been made more accessible to disabled passengers, and in order to ensure that they are well prepared, you should let the airline know of your disability 48 hours before your flight, or when booking your flight, and we recommend that you always do so. This will help avoid any unpleasant surprises or delays. The airport has given details of the type of assistance it provides, which is determined by the type of support required.
Departing Passengers
WCHR - Passengers with mild mobility impairments are assisted through the terminal to the departure gate, by way of an electric car or wheelchair. They're then seated in the departure area and usually make their own way on board.
WCHS - Passengers with significant mobility requirements will be picked up by an airport agent at the check-in counter and taken to their departure gate. If they need help with boarding, a boarding team will be on hand to help.
WCHC - Passengers with severe mobility impairments will be escorted to the departure gate with their own wheelchair or with an airport wheelchair, depending on whether their own wheelchair is checked-in or available. Passengers will be preboarded by the special service transport team, and their wheelchairs will be checked in at the gate.
Arriving passengers
WCHR - Passengers will be welcomed at the door of the aircraft and slowly walked up a bridge on their way to the airport. They will be greeted with an electric car or wheelchair before being assisted through the airport.
WCHS - Passengers will be welcomed at the aircraft door, with a wheelchair or walking assistance. Passengers will then be escorted up the bridge either in a wheelchair or walking, depending on their needs. The staff will then offer to help them through the airport (or to their connecting flight) or provide a wheelchair for those who are unable to walk.
WCHC - Passengers will be picked up by the special service transport team after all other passengers have left the aircraft and brought to the gate area. The passenger's own wheelchair should be delivered at the gate by the special service transport team.
Service Dogs at Frankfurt Airport
Service dogs are allowed in the airport terminals, but for security reasons, must be kept on a lead at all times. Dogs are not allowed onto the Visitors'
Terrace at any time and for any reason under any circumstances.
Unfortunately, there are no relief areas for service animals past security. Cleaning up after them can be a problem. Make sure you have something to clean the mess -just in case!
Your Pre-Flight Checklist
The more detailed you are about your travel requirements, the better-prepared airport and aircraft staff will be able to meet them. To do this, ask yourself these questions:
Can I manage long distances at the airport on my own or do I need help?

Do I need help when boarding and deplaning?

Do I need help boarding or deplaning the aircraft using the stairs?

Do I need any extra baggage for medical needs?

How many aids do I need to take?

Will I be traveling with my service dog?

Do I need an onboard wheelchair?
There is a range of support services that Frankfurt Airport offers to anyone who needs them. The better you can describe your specific needs and travel requirements, the easier your experience will be at the airport.