American Airlines FAQs for Flying with a Service Animal
Written by George Sensalis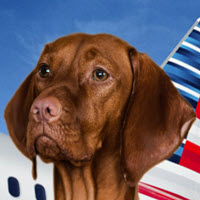 American Airlines strives to provide a world-class customer experience for all of its passengers, including those who have disabilities and those who need to travel with service animals.
The airline has been working with disability advocates, accessibility consultants, and other industry partners to make its airline more accessible to everyone.
Flying with a service animal is easy with American Airlines. Find out how to prepare, what documents to bring, and more.
Booking your flight on aa.com
The Air Carrier Access Act does not require you to book assistance before your flight, but it is always a great idea to let the airline know of your needs well in advance. This will enable them to provide the best possible service on board. When booking or managing your trip online on aa.com, you will want to select the 'Add special assistance' option on the 'Passenger details' page. Here you may request wheelchair service, let American Airlines know if you are traveling with your own mobility device If you have hearing, vision, developmental, or cognitive disability, and if you're traveling with a service animal. You will need to notify the airline you're traveling with your service animal at least 48 hours before your flight.
Flying with your service animal on American Airlines
A "service animal" is a dog that has been trained as an assistance companion for an individual with special needs. Their jobs typically involve things like guiding blind individuals or alerting deaf individuals to perils, but their roles can also shift depending on the needs of their human partners.
On American Airlines, fully-trained service dogs can fly in the cabin for free if they meet the requirements. AA allows a maximum of two service animals per qualifying passenger.
Remember that service animals in training, emotional support animals, and comfort animals may travel as pets, not as service animals. Animals under four months of age will not be accepted as service animals. Before you fly, you will need to contact American Airlines to determine if your service animal is traveling as a pet or as a service animal. If the former, in order for them to fly all the requirements and applicable fees will apply.
Service Animal Air Transportation Forms
To travel with service animals on AA flights, you'll need to fill out the U.S. Department of Transportation (DOT) Service Animal Air Transportation Form. You must send the form stating your animal's health, training, and behavior information to the airline's Special Assistance Desk 48 hours before your flight. AA will contact you as soon as they approve your document.
If you have a flight that is over 8 hours in duration, the Department of Transportation Service "Animal Relief Attestation Sanitation Form" is also necessary. This form must state that your animal will not have to relieve itself and can do so in a way that doesn't create a health or sanitation issue.
Service Animal ID
Once the form is validated and approved, American Airlines will send an email with the Service Animal ID (SVAN ID). When booking future travel, you can add your SVAN ID to the form and be approved without the need for resubmitting forms. Remember that your SVAN ID will expire after one year from the date of signature or when the animal's vaccination expires, whichever is first.
Service Animals Travel Requirements
The animal must be on a leash or harness at all times. The animal should be clean and well-behaved. Service animals must be able to fit
at your feet, under your seat, or on your lap (lap pets must be smaller than a child aged 2). If the animal is in a kennel, it must fit under the seat in front of you with the animal inside.
To ensure your animal meets airline guidelines, when you arrive at the airport, American Airlines agents will give final approval to fly. This won't happen until after it is determined that your service animal will fit at your feet, under your seat, or in your lap.
Animals are not allowed to be seated in an exit row, protrude into or block aisles, occupy a seat or eat from tray tables. In the event your animal is too large or too heavy to be safely accommodated in the cabin, you may need to either rebook on a flight with more open seats, buy a ticket for the animal, or transport the animal as a checked pet.
Service animals must be trained to not behave in a way that disrupts the public while they are in the airport terminal and will not be permitted in the cabin if they display any form of disruptive behavior that cannot be successfully corrected or controlled.
Service dogs may exhibit behavior that seems disruptive. This includes growling, biting, or jumping on or lunging at people. If disruptive behavior is observed at any point and isn't corrected or controlled, the animal will be considered a pet. In this case, all requirements and applicable fees will apply.