The Complete Guide to BA Special Assistance
Written by George Sensalis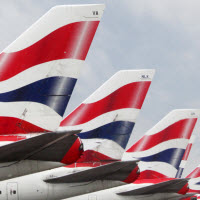 British Airways are committed to providing a high level of service, including for passengers with disabilities. This article reviews what the airline offers to persons with disabilities, how to request assistance from BA, what are the benefits of asking the airlines to meet your needs, and how to make your journey with BA the most comfortable possible.
What is British Airways Special Assistance?
British Airways Special Assistance is a service offered to passengers with disabilities, the elderly, and those who are pregnant. It is designed to offer assistance to them on their flight and at the airport. Under the British Airways Special Assistance service, passengers are entitled to: Assistance from airport agents who will help with boarding and disembarking the plane, taking your wheelchair or another mobility device onboard free of charge, and placing it in an appropriate spot, help with carrying your hand luggage onto the aircraft, and assistance during boarding and deplaning as required.
To guarantee that the appropriate support is available on your day of travel, we recommend booking in advance through British Airways before your departure date. This can be done either online or via the BA disability helpline.
How to Request British Airways Special Assistance
The British Airways Special Assistance team is able to provide invaluable assistance to customers who have disabilities, medical conditions, or other special needs.
Once you have booked your flight tickets on ba.com, you can log into your booking to let the airline know which type of assistance you will require. Once you have your booking reference number, go to "Manage my booking", then to "quick links" and select "Disability and mobility assistance". It's important you enter your request at least 48 hours before your flight is due to depart to give British Airways time to make arrangements.
When traveling by plane with your wheelchair or mobility device, there are a few steps you can take to help ensure the best possible experience. For example, let the airline know about its weight and dimensions as well as what type of batteries it uses at least 48 hours before your flight.
If you'd like to speak to an agent about the support that is available to you at your departure and arrival points, you can dial the BA Special Assistance Contact Number at +44 (0) 800-408-1100. The British Airways disability helpline is available Monday to Saturday between 9 am and 5 pm GMT.
What are the services of British Airways Special Assistance?
British Airways offers a range of Special Assistance services to disabled passengers who need additional support. These services are designed to make your journey with BA as comfortable as possible. Below is a list of the services that will be available to you during your trip.
If you can only walk short distances, agents will help you board the aircraft and get around the airport. There are two options for assistance while inside the airport building: an electric buggy or a wheelchair.
If you are able to walk short distances but cannot go up or down the stairs, agents will help you ascend or descend the stairs to the aircraft door if your flight cannot be boarded via an airbridge.
If you cannot walk at all, you will receive full assistance to and from the aircraft. You'll be transferred into your seat both during boarding and disembarking using an aisle chair. In addition, an aisle chair will be used onboard to allow you to move about the cabin and go to the lavatory.
Please note that if you do not have the strength to move between your chair and a seat, you will need to bring a safety assistant with you to help you whenever you need to use the aisle chair during the flight.
If you're visually impaired, have no sight, or traveling without a caretaker, you can request an airport escort to help you navigate the terminal. These escorts will be able to offer quick assistance like opening doors and giving travelers with disabilities priority when it comes to boarding. The AIRA app is currently free of charge and can be downloaded for use at Heathrow and Gatwick airports. It's important to note that you need to refrain from using the AIRA app at checkpoints, security, or immigration.
The cabin crew can provide individual safety briefings before the flight departs. British Airways allows the carriage of certified assistance dogs free of charge in the cabin of all their flights but might need to limit the number of dogs they can carry in the cabin on a given flight. You will need to call the BA disability helpline to let them know about your assistance dog as this service cannot be booked online.
If you are deaf or have a hearing loss and are traveling alone, please tell BA staff members if you would like help from an escort through the terminal. This person can help guide you to your gate, provide customer support for special assistance requests and show you to your aircraft door.
British Airways' safety information is conveyed to passengers on board through monitors that display subtitles. If you prefer, you can also request an individual safety briefing before the flight leaves.
If you have a hidden disability, you are more likely to need assistance when inside the airport terminal building. Your risk is much higher if your condition may not be noticed or seen in public spaces like airports and shopping malls. The sunflower lanyard is a UK airport authority initiative that can be used to discretely indicate that someone with a hidden disability requests additional assistance. The concept of the lanyard was first developed in 2014. The idea has since been adopted by a number of airports across the United Kingdom and beyond. BA has embraced this symbol and is keen to promote the benefits it can bring to its customers.
British Airways will be happy to honor your seating request as long as you speak with their disability helpline at least 24 hours before the departure. You can also request individual safety briefings before the flight departs.
Why You Should Always Request British Airways Special Assistance
Some people with disabilities find that flying can be more difficult compared to using other modes of transportation, but it is not impossible. You should call the airline to let them know about your needs and what type of support you need to make your flight more comfortable. With so many services they offer, British Airways clearly show its commitment to being an inclusive airline for everyone. But the key to making your journey a seamless one is to let the airline know of your needs well before your day of travel. So, don't forget to book special assistance online at the time of booking your flights or call the BA Special Assistance Team at least 48 hours before your flight.