India CAA Proposes to Improve Accessible Air Travel Rules
Written by George Sensalis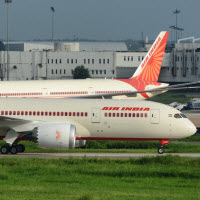 In a move welcomed by disability rights campaigners, India's Civil Aviation Authority issued draft guidelines to improve air travel-related services for persons with disabilities.
Airports and airlines will now have three weeks to comment on proposals enhancements of the passenger journey.
The draft is primarily focused on the airport environment and proposes barrier-free access and procedural changes at critical touchpoints like security screening "keeping the dignity and privacy of the passenger in mind".
The detailed 71-pages long draft addresses every aspect of airport accessibility from dedicated parking bays to entrance to the terminal building, check-in areas, security screening areas, vertical and horizontal navigation, seating areas, signage, accessible toilets, and animal relief areas.
The clear message to airports is to adopt Universal Design as the core feature of their built environment. Should the draft be adopted as Civil Aviation Requirement, airports would need to invest significantly in major refurbishments and new facilities to meet the new standards.
As per proposals for airlines, key changes are set out in the handling of personal mobility devices such as manual or power wheelchairs.
A significant improvement is proposed at point 6.2, which puts airlines in charge of inspecting mobility devices before they are returned to passengers. Airlines would have the duty to verify that the mobility device is not damaged and in working condition.
Airlines would also be required to provide accessible means for embarking and disembarking such as aerobridges, ramps, and ambulift. In other words, passengers categorized as WCHS and WCHC should no longer be aided by staff to go up and down boarding stairs.
However, point 8.7 contradicts what was said above as it allows aisle chairs to be used for embarkation and disembarkation purposes. In what could be seen as a major letdown, hopefully just an oversight, airlines should provide on-board aisle chairs only on flights of three hours or more.
The proposal requires all persons with disabilities to request assistance at least 48 hours before their flight. This could be seen as cause for confusion as not all passengers book within the set timeframe.
In a major step forward, the draft mandates airlines to provide disability awareness training to all newly hired staff and by-monthly refreshers to all staff.
In another major improvement, the draft enhances the airport security experience by setting better standards for security operators. Most of the newly proposed procedures are tailored to ensure passengers, especially those traveling with artificial limbs or special medical equipment, are treated with dignity and respect.
The "Draft Accessibility Standards and Provision of facilities for Persons with Disabilities (Divyangjan) in Civil Aviation Sector" is available for free download by clicking here.
Dear Reader,
The Pandemic crippled the aviation sector and all activities within. Your donation will go a long way to help Reduced Mobility Rights keep up its work on behalf of persons with disabilities traveling by air. Donating is simple: just visit our donate page (click here). We thank you in advance for your support.