British Airways face UK CAA probe after dementia sufferer is bumped off flight
Written by George Sensalis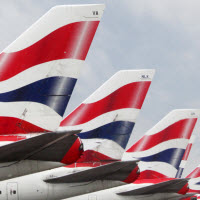 Reduced Mobility Rights call on the UK CAA to probe allegations British Airways bumped a dementia sufferer off an overbooked flight.
77-year-old Roberta Kyle was bumped off her British Airways flight from Heathrow to Glasgow, her daughter Annette told the Cumnock Chronicle website.
Last Thursday, Roberta Kyle was due to fly to Glasgow from Heathrow on the 1.10 PM flight. However, after getting to the airport, she was told she had been rebooked on the 4.40 PM flight.
Eventually, she missed her second flight and was again rebooked on the 5.55 PM service, reaching Glasgow with a total delay of over six hours.
"We offered our customer compensation for agreeing to travel on a later flight. We also gave her a meal voucher to make sure she had a comfortable wait, and arranged a wheelchair to get her to the replacement flight," a BA spokesperson said. "When she missed this, we recognized that was a genuine error and offered her a new flight."
The British Airways spokesperson added that many airlines operate overbooking policies because experience shows that a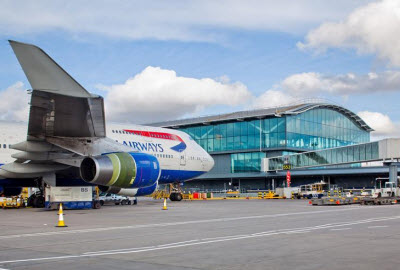 small number of passengers, having made their bookings, do not turn up for the flight. 
"By careful monitoring of booking and load patterns for each flight, we do our best to maximize the number of customers able to travel on each service," the spokesperson said. "On the rare occasions when the number of booked customers turning up exceeds the number of seats available, we usually resolve the issue by offering a financial sum to customers willing to accept a confirmed booking on an alternative flight."
Most carriers, including beleaguered United Airlines, do not bump passengers with special needs and unaccompanied minors off overbooked flights.
"My 77-year-old mother, who is suffering from vascular dementia, was bumped from her flight," Annette Kyle says in a letter to BA CEO Alex Cruz. "We were offered no explanation. The experience was humiliating leaving my mother confused and upset and causing considerable inconvenience. I am simply seeking to avoid such a distressing and inconvenient situation happening to my mother in the future."
"As if horrific news of the past few weeks had not been enough, British Airways appear to have set a new negative benchmark by making air travel as dreadful as it can possibly be for people with cognitive impairments," Reduced Mobility Rights director Roberto Castiglioni said. "Later I will attend the meeting of the UK CAA Access to Air Travel Advisory Group of which we are members and will formally ask Civil Aviation Authority management probe this incident without delay. This should have never happened and lessons must be learned to prevent it from happening again."