Paris airport takes lead in innovating services for disabled people
Written by Roberto Castiglioni
Making complicated things simple, that's the spirit behind the ground-breaking PRM management software Paris CDG airport has chosen to enhance services for disabled people.
Romain Theret is the founder of Ozion, the company that created the most advanced PRM management software available on the market, the one Paris Charles de Gaulle airport has been using since 2016.
"Romain believes in making things that are complicated simple and in transforming what doesn't seem possible into something that works well. In his view, the world is filled with situations that wouldn't exist if those involved showed an honest assessment of the situation, goodwill, and clear thinking," explains William Neece, Director of Airport Solutions Ozion Airport Software Europe. "Romain believes that technology can be harnessed to bring people and minds together in solving complex situations."
Whether the service is assisting PRM passengers or managing the speed of passenger queues at airport checkpoints, software can help only if the goals of those concerned (provider, airport, airlines, passengers) and the detailed processes required to run the activity are clear. 
I asked Will to share his thoughts on this. "Highly complex activities usually present a particular challenge that needs to be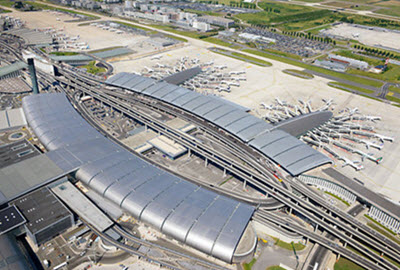 recognized and overcome if software is to effectively help manage them. In PRM's case, that challenge is an exceptional level of volatility. PRM is mission-critical for airports: planes can't leave until PRM passengers are embarked or disembarked by qualified personnel authorized to do so. 
The very high volatility of the things PRM assistance depends upon on but has no control over threaten to (or actually) run havoc daily on the activity: change of gate, switch from jetbridge to ambulift boarding/deboarding, SSR type change, volume of last-minute non prenotified passengers, no-show passengers, to mention a few. 
The pressure rises all the time like milk about to boil: weather provokes delays, accentuating the situation. A large plane comes in with ten unannounced PRM passengers. 
Other planes land without the notified PRM passengers showing up. The number of agents available being finite and the size of the airport means the PRM provider can rapidly run out of available agents to assist passengers.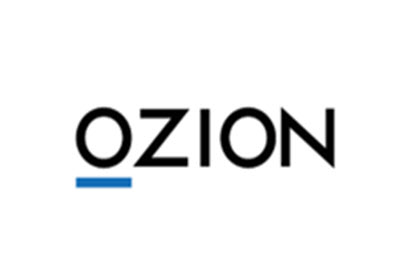 The challenge isn't to prevent the high level of uncertainty that notoriously characterizes PRM over all other airport services, it won't go away, but to design software that can manage that uncertainty even with finite resources, in effect turning a volatile activity into a predictable, manageable one.
If that sounds far-fetched, consider that even though individual PRM passenger journeys are affected by the changes evoked above hundreds if not thousands of times daily at large airports, dispatchers using software from the main vendor of vintage PRM software are still unable to see anything between the moment a passenger is met and the moment the assistance is finished, making them blind to the myriad problems impacting the many steps of PRM passenger journeys, and therefore incapable of adapting efficiently." 
I asked William to give me an idea of which tangible benefits Paris CDG enjoyed after switching to OZION PRM management software.
"CDG took a bold step and decided they would manage their three service providers via a single PRM Software Management
system. From the very highest levels of management, they wanted to ensure the best possible service for the entire journey of every PRM Passenger that came through CDG. 
Some of the benefits include having instant direct access to the real-time status of every PRM passenger via the app that they now have access to as well as their provider; having trusted data they fully understand.
The software is designed so that up to 25 steps of a passenger PRM journey inside the airport are entered reliably into the system via agent's  PDAs using the best form of evidence for each step.
 The software reporting feature helps CDG management understand what  is the real number of PRM passengers going through the airport every day; the ratio of notified, pre-notified, un-notified passengers; the total number of "no-shows" who failed to turn up to meet the agent;     passengers whose job was partial (e.g. Passengers who choose to "board alone" after getting through security.
The software also ensures accurate billing as a direct result of counting only fully delivered jobs only once. It offer airlines access to the application with different levels of access rights according to user profile clearances, in effect making it possible for; airline check-in agents to confirm pre-notified agents themselves directly into the Ozion app via their Cute PC; Gate agents to see where the PRM passenger on their flight who have not yet arrived at the gate are; Airline Hub teams supervising PRM passengers to see the status of every passenger everything about their passengers.
After the first year with OZION PRM software CDG management found that efficiency has gone up; there are fewer problems, analysis of recurrent problems (thanks to trusted detailed passenger journey histories saved automatically and accessible at all time to eliminate them); fewer people on the airport team supervising PRM now that all the information arrives at them reliably; agent productivity is going up as it is constantly being analyzed and ways found to improve it;  dispatcher productivity : starting to be measured in order to see where efficiency gains can be made; costs (at constant PRM volume) will also go down when the airport organizes its next tender in 2 to 4 years because the airport will be in a better and ideal position to buy the service now that it understands it much better; ability to buy the service at tender with requisite amount of information to ensure the business model will work for both parties."
Listening to Will I get the idea OZION could be a must have for airports, but efficiency is just one piece of the puzzle. I asked him if this product helps improve the passenger experience.
"Yes, definitely. Now that all 3 CDG PRM providers use the system, they can take better care of passengers for several reasons.
When a problem crops up that may affect a job, it appears immediately in the system so that everyone is aware of the situation that needs to be managed until it is fixed. This is in strong contrast to what happened before when dispatchers had no visibility on jobs that went wrong (many do because of the structural volatility of the service) because they software merely informed them if a job had begun and if it had ended, not if it had a problem in between);
There are fewer cases of passengers waiting because the system makes it possible to proactively anticipate problems about to develop and provide a solution before that happens;
As the airport has access to complete, trusted data on each passenger PRM journey, they are in a much better position to communicate with airlines, including holding them to higher pre-notification standards. 
Over time, that will contribute to better airline behavior, which in turn will improve the overall service by not stretching it needlessly with poor sizing data.  
As airports start to adopt the Ozion platform they are following their own PRM passengers not on the phone with the provider's team but more on their screen where they can see the full status of each one of their PRM passenger journeys' status and the overall PRM situation at the airport. This is particularly true of the airline's teams tasked with tracking their PRM passengers at their Hub (e.g. Air France at CDG)."
William Neece is scheduled to speak together with Vincent Jeandon, Project Manager at Aeroports de Paris, on March 16th in the Ageing Population and PRMs track at PTE2017.