New technology can improve airport assistance for disabled people
Written by Roberto Castiglioni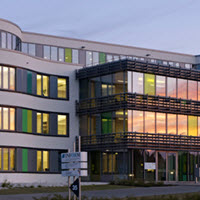 With Passenger Terminal Conference 2017 opening in one week, we take a closer look at how new technology can improve assistance for people with disabilities at airports.
Michael Reinkober will be speaking on March 16th in the Ageing Population and PRMs track of PTE2017. Michael joined Inform GMBH in 1998. Over the past few years, Michael implemented real-time PRM staff management systems at airports across Europe.
I asked Michael to give me some background on improvements airports achieve through the deployment of beacon technology across their domain.
"Tech-savvy passengers rely on their mobile device more than ever before. Besides downloading their boarding pass or checking in, they are using them also for navigation, surfing or shopping. Therefore, airports should take the chance and enhance end-to-end passenger experience tremendously by connecting to their passengers' smartphones seamlessly. As GPS is no option for indoor usage, beacon technology helps to close this gap. Beacons broadcast a short-range Bluetooth signal, which is detected by an app on a mobile device as it approaches the beacon. 
This signal can trigger different actions on the mobile device such as push advertisements, or open websites. It can also provide the airport with highly accurate indoor position information in real time, which can be used in multiple ways. 
It does not only allow airports to visualize and analyze the passenger flow but also to identify bottlenecks and efficiently deploy staff or other resources appropriately to the current situation. So, airports gain situational awareness which enables them to improve their operational efficiency. 
Moreover, airports can benefit from providing this valuable information via apps in turn to their passengers again. Supporting travelers with mobile assistance for wayfinding, receiving real-time updates on their flight status or duty-free promotions increases passenger experience by using the same technological infrastructure."
In his presentation at Passenger Terminal Conference, Michael will explain the synergies between beacon technology and PRM management software. I asked him to give me some examples of this.
"Beacon technology provides valuable information which can be used for assisting and guiding passengers with reduced
mobility. Both, passengers and PRM service provider would benefit from using one source of information that feeds two systems: the passenger app and the PRM management software.
On the one side, the app could help the passenger to connect with the airport's infrastructure immediately and to communicate with a PRM agent directly. On the other side, the PRM service provider could consult the PRM passenger's location, the degree of assistance needed as well as further flight related information within the PRM management software. In addition, the PRM agents are equipped with mobile devices, too, so they can interact with the passenger via App and are automatically transmitting their current task and position information to the PRM management software."
This year's Conference theme is "how much does it cost and who pays for it." I stretched the concept further, asking Michael to tell me how beacon technology benefits users and operators.
"Once the beacon infrastructure has been implemented all interested parties such as airports, airlines, and service providers can use that information for their own purposes. 
As mentioned before, beacon technology allows airports to offer an enhanced passenger experience by using a passenger app which assists travelers with a seamless navigation from the car park to gate or promotional offers. 
Besides providing this direct value to passengers, airports can improve their visitor's journey indirectly, too. With the visualization and analysis of passenger flows, bottlenecks can be identified in real time helping airports to deploy its staff and equipment reasonably. This leads to operational efficiency while improving the passenger's journey at the same time. Additionally, the traveler's dwell time can be detected and used for selective advertising in shopping areas, for example.
Service providers benefit in multiple ways; they get an operational overview, which improves their situational awareness of their whole operation. Accurate position information of the service provider's staff and equipment enables automated resource tracking and therefore, providing the option of optimizing resource allocation and minimizing delays. Even more important is that relevant time stamps can be collected automatically, which is improving data accuracy, thus resulting in accurate billing. Finally, service providers experience cost and time savings through enhanced automation.
Airlines could influence their passengers' journey with the help of beacons. Thus, they can provide their customers with all relevant information to their flight, e.g. boarding pass, facilitating check in or help them to reach their gate on time. Especially transfer passengers would experience a more convenient journey. Simultaneously, boarding staff is informed about passengers expected arrival at the gate and can decide, if they can wait for late arriving passengers or not. Moreover, customer loyalty could be rewarded and enhanced by promotional offers at selected shops at the airport the customer is currently at. In the end, the passenger's satisfaction with the airline's service leads to rising booking figures and enhanced competitiveness.
In summary, it can be said that beacon technology supports every party in the triangle made up of an airline, an airport, and a service provider, having the disabled person in the middle. 
Supporting PRMs in traveling as independent and convenient as possible would break down barriers of anxiety and frustration. At the end, satisfied passengers will turn into loyal customers leading to positive word-of-mouth recommendation."