DOT orders American Airlines improve disability reservation training
Written by George Sensalis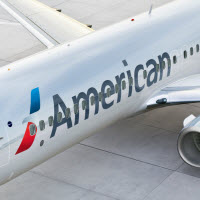 The US Department of Transportation ordered American Airlines give supplemental training to its reservations agents regarding passengers' requests to travel with service animals.
The Consent Order, issued on January 11th 2017 (DOT-OST-2014-0146), also instructs the airline to train its gate agents regarding the correct handling of service animal requests at the gate, the proper documentation of such requests, and the give staff adequate means of correcting errors or omissions in the passenger's Passenger Name Record related to this type of requests.
American must ensure this new training material is integrated into the existing training protocols of new reservations agents and gate agents. 
The airline has been asked to give the DOT hard evidence of these changes by March 13th, 2017.
The order was issued following a complaint lodged by Mr. Kevin Crowell against AA on August 27th, 2014. 
On April 28, 2014, Mr. Crowell, a disabled combat veteran with a service dog who assists him with PTSD and mobility issues, was traveling with his wife and service dog Bella from Jacksonville to Key West via Miami.
After arriving at the gate in Miami for the connecting flight to Key West, a gate agent told Mrs. Crowell that "pets" could not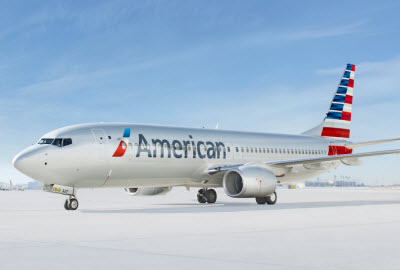 fly in the bulkhead. Despite evidence showing Bella is a service dog, the couple was reseated in another row. 
Upon boarding the aircraft, Mr. and Mrs. Cromwell noticed there was not enough room for Bella. They once again raised the issue with the flight purser to face a new denial.
To make things worse, the Customer Care Manager who met the couple after they got off the plane started petting Bella even though she was wearing a vest stating, "Service Dog – Do Not Pet." 
Replying to the Aviation Consumer Protection of the DOT, American Airlines said "its reservations personnel added information regarding Mr. Crowell's service animal to his reservation, but they inadvertently omitted the special service code that advises the airport and flight crew that a service animal is on-board. American concedes that the gate agent in Miami initially referred to Bella as a "pet," but states that the agent apologized after Mr. Crowell corrected her. The gate agent proceeded to input the missing service animal code, but inadvertently used the code for a pet; thus, the computer system assigned Mr. Crowell to a non-bulkhead seat."
On Monday, The US Department of Transportation released a brand new set of Disability Training guidelines (link opens a new window) which includes a whole section dedicated to the handling of service animals.
Related items
Consent Order DOT-OST-2014-0146 (PDF File)