UK CAA takes lead on making flying with dementia easier
Written by George Sensalis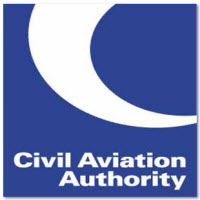 The UK Civil Aviation Authority's new guidelines on making air travel easier for people with hidden disabilities sets a new global benchmark in access to air travel.
The CAA is the first ever regulator worldwide to set out guidelines for operators, airports, and airlines, on how to meet the needs of passengers with autism, learning difficulties, Alzheimer's and dementia.
The ground-breaking document covers several key requirements set forth in the legal framework protecting the rights of disabled people traveling by air.
The CAA expects airports ensure all customer facing employees, including security staffs, receive hidden disability awareness training. 
The regulator asks airports to make information about the airport facilities and services available in a suitable and accessible format. 
Airports should offer passengers with hidden disabilities the option to wear lanyards or wristbands to ensure staffs can identify and meet their needs without having to ask questions.
The document was praised by the UK Secretary for Transport, Chris Grayling. "We welcome the CAA's tailored guidance
which provides a great opportunity for all UK airports to better meet the needs of people with hidden disabilities," he said. "I would encourage airports to learn from each other, consult with charities and specialist groups and deliver great services, to help ensure passengers with hidden disabilities enjoy the huge benefits of air travel." 
The CAA's Access to Air Travel Advisory Group, of which Reduced Mobility Rights is a member, was involved in the project from the onset.
The CAA guidance for airports on providing assistance to people with hidden disabilities will soon be available for download on the UK CAA's website.