DOT to make airlines report how many wheelchairs they break
Written by George Sensalis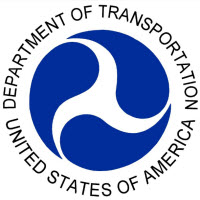 The US Department of Transportation issued a new rule requiring airlines operating domestic flights to report the number of broken wheelchairs on monthly basis.
The new rule amends 14 CFR Part 234 sections 234.2 and 234.6. Effective January 1st 2019, all air carriers operating domestic flights within the United States excluding charter flights must report monthly to the DOT the total number of checked wheelchairs and scooters, including the ones checked at the gate, placed in the cargo hold, and the total number of mishandled wheelchairs and scooters checked and placed in the cargo hold.
The United States Department of Transportation defines mishandled checked items as "a checked item that is lost, delayed, damaged or pilfered, as reported to a carrier by or on behalf of a passenger."
The new rule does not include other assistive devices, particularly those carried in the cabin or placed into checked luggage.
The DOT explains that "the Department understands that airlines do not have a mechanism for tracking items carried in the passenger cabin. Further, wheelchairs and scooters are generally checked as single items, while other assistive devices are generally stored inside baggage. Requiring the reporting of data on assistive devices stored inside checked baggage would require passengers and airlines to inventory such baggage."